General election 2015: Ed Miliband promises to hike paternity pay by £100 per week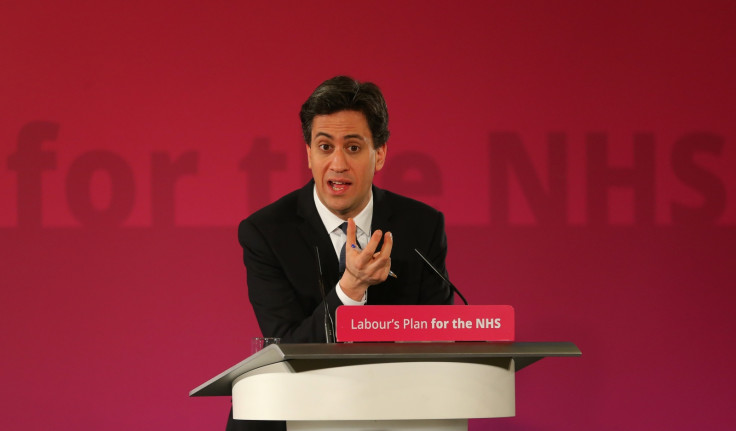 A Labour government would double the length of paternity leave and fathers would see their pay away from work jump by more than £100 per week.
Ed Miliband unveiled the plan, with less than 100 days to go before the general election, as part of a package of family-friendly proposals.
The move would mean new fathers would be given £260 ($395, €349) per week, up from the current rate of £138.18 a week.
Labour said the initiative would be funded from savings from tax credits.
"Thanks to the last Labour government, fathers have two weeks' paid paternity leave," Miliband said.
"Millions of families have benefited, with parents saying this has helped them support each other, share caring responsibilities and bond with their children."
He added: "But the money isn't great, and too many dads don't take up their rights because they feel they have to go back to work so they can provide for their family.
"So today we are announcing plans to double paid paternity leave and ensure the money available is as good as the national minimum wage."
But business bodies have warned that the proposal could cause "great confusion" among firms.
"Businesses will have legitimate concerns about these proposals and it's important political parties understand the practical implications of policy changes," said John Allan, the national chairman of the Federation of Small Businesses (FSB).
"Altering paternity leave so soon after introducing shared parental leave has the potential to cause confusion amongst businesses that are only getting to grips with the most recent changes."
He added: "We'd like to see shared parental leave have a chance to bed in before seeking to give dads extra time off.
"The reality is that for small businesses in particular, extending paternity leave from two to four weeks makes it much more likely that they will have to buy in replacement staff as they will struggle with absences. That's a cost that some firms will struggle to afford."
The latest opinion poll from YouGov for The Sunday Times put Labour one point ahead of the Tories (33% vs 32%), with Ukip on 15%, the Liberal Democrats on 7% and the Greens on 8%.
© Copyright IBTimes 2023. All rights reserved.