Ferrari revealed the all-new F12 Berlinetta at the Geneva motor show this week, and has revealed that it has already received 360 deposits from eager customers.
The F12 Berlinetta will replace the 599 and become Ferrari's flagship model - and also the fastest and most powerful car the company has ever produced. With 730bhp on tap, it's capable of 0-60mph in 3.1 seconds and a top speed of "over 211mph".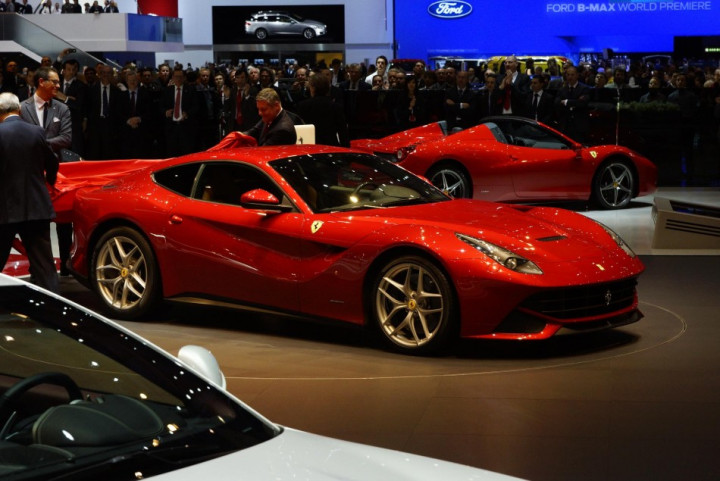 Ferrari CEO Amedeso Felisa has told Autocar that around 450 customers have seen the car so far, and 80 percent of those have places order immediately.
The F12's 6.3-litre V12 engine produces 509lb ft of torque, and revs all the way up to an ear-splitting 8,700rpm while taking the car from rest to 124mph (200kph) in just 8.5 seconds - quicker than most family cars can get from 0-60mph.
Borrowing some styling cues from the 599, the F12 keeps the long nose and short tail of its predecessor, but mixes in a blend of styles from the four-wheel-drive FF and the phenomenal 458 Italia.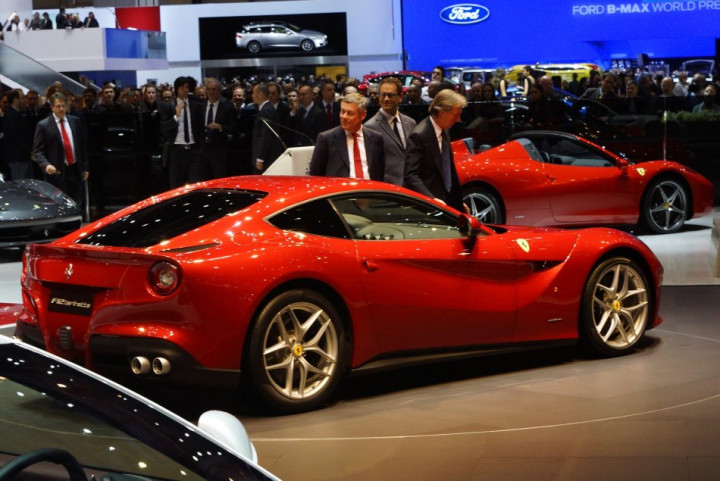 Ferrari claims that the F12 Berlinetta has lapped the company's private Fiorano test track in 1m 23s, which makes it the fastest Ferrari road car to have ever set a time.
It isn't all about performance, however, as Ferrari claims that the F12 has improved fuel consumption over the 599 - 18.8 miles per gallon, compared with 15.8 - and emits less CO2 emissions - down from 415 grams per kilometer to 350.
To improve handling over the 599, Ferrari has put the F12 on a diet. The car measures 47mm shorter, 20mm narrower and 63mm lower than the 599. This in part is thanks to a lower engine, dashboard and seats, which helps to lower the centre of gravity and increase stability when cornering.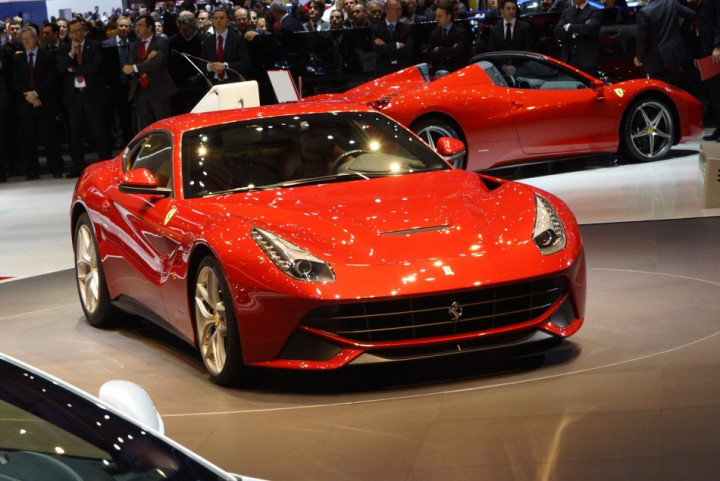 While looking suitably aggressive, Ferrari states that the F12's shape is as functional as it is attractive. The 'Aero Bridge' at the front of the channels air from intakes at the side of the bonnet, through the wheel arches and then sends it along the curves along the doors. This reduces drag and controls turbulent air.
The F12 is set to cost around £250,000 and the first customer cars will be delivered by early 2013.