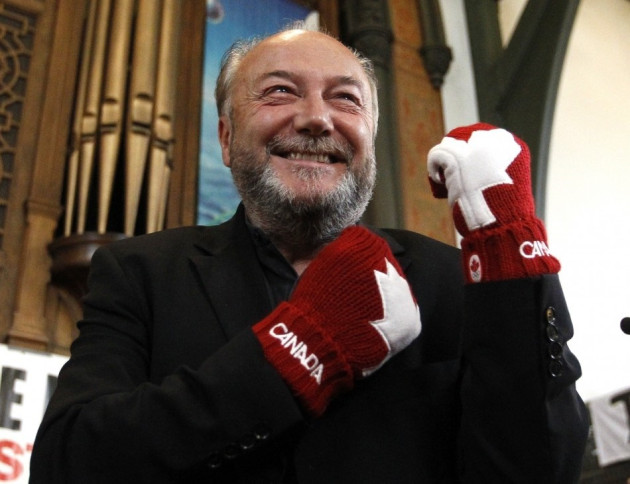 George Galloway has confirmed he is thinking of running in London's mayoral elections in 2016 and would love to take on Boris Johnson.
The Respect MP also said it would be interesting to take on the "transvestite comedian" Eddie Izzard, who has been mooted as a possible Labour candidate.
Speaking exclusively to IBTimes UK, Galloway said: "There is a Respect committee looking into the possibility [of me running for mayor]" but said it was too early to confirm whether or not he will stand.
"It's 2016, the election, and we're only in 2013," the former Labour MP said.
"The field is clear of suitable candidates. Ken Livingstone was a very good mayor but he has retired from frontline politics. It would be difficult to find a better Labour candidate. I would have run before but for Ken."
Galloway continued by saying that the Conservatives would struggle to improve on Johnson "in terms of candidature" but insisted: "Boris has done a shocking job. [He is] a fool who has used personality as a means of positioning himself as a challenger to David Cameron.
"I'd love to fight Boris but Boris is all but certain not to be running."
'I'd be real Labour - and target China'
Turning to Ed Miliband and Labour, with whom he reportedly discussed a possible rapprochement earlier this year, Galloway said: "The Labour party would view me running with great anxiety, I expect. I have proven ability to take large numbers of hitherto labour votes.
"I'd be the real Labour candidate - somebody who would stand up for working people and their rights and no-one else. Rather different to the Labour party we have now.
"Labour, I understand, is contemplating selecting a transvestite comedian, Eddie Izzard, which would also be an interesting contest. Real Labour versus a transvestite."
Galloway said it was too early to discuss any specific policies but insisted that alongside his 'real Labour' stance: "I would also have an internationalist relationship - ensuring for example that London has a relationship with China, giving China a base in the West.
"China doesn't have that because many countries fear them but London doesn't fear them. I'd want Chinese investment as a basis [for my policies]."