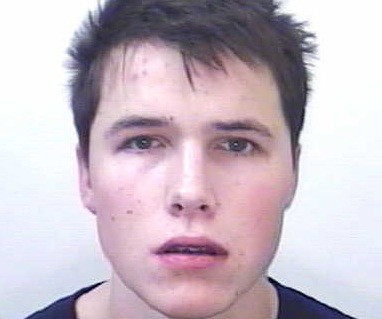 Taunton teenager George Gray, who was sentenced to four years in jail for the rape of a 17-year-old girl, had a violent past and was expelled from school because of his behaviour, according to fellow students who said his conviction came as no surprise.
Gray, 19, son of senior Royal Marines officer Col Mark Gray, was one of 170 guests attending an 18th birthday party in a £3m mansion at the time of the assault. Gray and the victim went downstairs alone to a swimming pool and gym area before Gray led his victim into a bathroom, locked the door and raped her.
The court heard that she told him to stop, and he put his hand over her mouth. She told friends she had been attacked and raped, and Gray was arrested by police shortly after they spotted him staggering to a friend's house.
A fellow pupil from Gray's former school, Queens College, told IBTimes UK that she and friends were not surprised at Gray's conviction as he was violent and his peers regarded him as a psychopath.
"After spending several years at Queen's College in Taunton with him, it was clear he was a vile piece of work. He got expelled from his previous school, the private Taunton School, for threatening a young girl with a knife because she didn't want to go out with him," she claimed.
Taunton School was contacted to confirm this incident but was unavailable for comment.
She continued: "He tried to beat a girl in the hallway for no apparent reason than that she got on his nerves.
"He was a well-known bully, particularly targeting those he viewed as weaker than him. He made one of my friend's lives hell; name-calling, teasing about her weight and her glasses.
"It was reported and he gave an 'apology' but continued anyway, showing no respect or empathy."
Misunderstood
Chris Alcock, headmaster of Queen's College, said Gray left the school when he was withdrawn by his parents. He went to Truro School, where he was a student when the rape took place.
Alcock said the media had unfairly represented Gray. "George has made mistakes but fundamentally he is not a bad boy," he said. Gray suffered from ADHD and took medication for the condition.
His antisocial tendencies, however, were pointed to by another female teenager from Queen's College, who claimed Gray had hacked into the school's computer system and deleted another student's GCSE coursework.
"I decided to mention it to the headmaster. I distinctly remember being angry at the headmaster for apparently giving no punishment whatsoever," she said.
"Although he never acted violent towards me, he verbally bullied me due to my appearance.
"He also tricked a young girl, who I believe was underage, into sending him naked photos which he then shared. It got to the point where the girl had to get a restraining order, which George constantly broke with no repercussions.
"I can't understand why they gave him no punishment whatsoever and just putting everything down to George having ADHD, when he was clearly violent."
The first teenager added: "She immediately regretted [sending the pictures] and he refused to delete them, and even started showing them to people and taunted her about it. He definitely seemed to enjoy her humiliation.
"She was understandably distraught and ended up going to the authorities, who issued him with a restraining order."
Never reported
Alcock said occasionally students were told to avoid one another when there was a conflict, but no restraining order was put in place. He added that the police were never involved in Gray's behaviour.
The first source continued: "I feel horrible for the girl, and quite frankly I'm a little bewildered as to how this was able to happen.
"Everybody knew George had a violent past and quite obviously had a nasty streak against women - yet nobody was ever officially warned.
"I really can't understand why school officials never acted strict with him - he received nothing more than a slapped wrist for many of his offences.
"If he were to beat up a girl on the street, or possess child pornography on his computer, or hold a knife to a girl anywhere but in school he would have ended up in prison.
"I cannot wrap my head around why nobody in a position of power thought to involve the police."
Gray denied the rape charge but was found guilty after a four-day trial at Truro crown court.
'Brash and Arrogant' Truro Public Schoolboy George Gray Jailed For Four Years After Mansion Rape