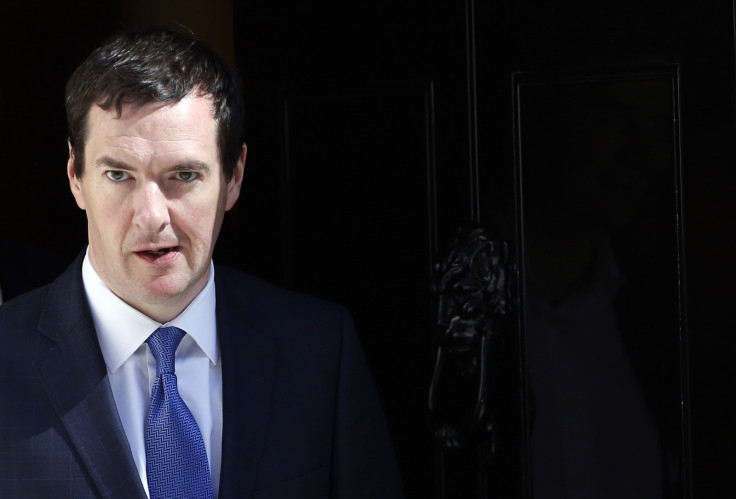 The Chancellor blasted the BBC for its "totally hyperbolic" coverage of the government's spending cuts since 2010.
George Osborne, appearing on BBC Radio 4's Today Programme, launched the attack after being questioned over the government's future spending reduction programme.
The Office for Budget Responsibility (OBR) estimated government consumption of goods and services would fall to its lowest level as a proportion of GDP since 1938.
The predication means that 80% of the reduction in the deficit would still have to be found.
In addition, the Institute for Fiscal Studies (IFS) warned that the government would need to raise taxes or cut welfare by £12bn ($18bn, €15bn) to keep departmental spending cuts at their current level.
Host John Humphrys challenged Osborne over the government's welfare saving, but the Chancellor hit back and said the Treasury has saved £20bn over the parliament in the area.
The presenter also suggested that the government's spending cuts will be "staggering" after 2015.
The Chancellor attacked Humphrys and the BBC for "totally hyperbolic" reports of the impact of the government's spending reduction programme and said it was if he had tuned into the radio programme four years ago.
"I'm asking you questions, it's not an attack," Humphrys retorted.
Nick Robinson, BBC News' political editor, came on air after the exchange and added: "Well, he's cross because he thinks it's a case of Back to the Future."
The comments come after Ed Balls criticised the government over its deficit reduction targets following the 2014 Autumn Statement.
"Back in 2010, the Chancellor and the Prime Minister pledged to balance the budget by the end of this Parliament and see the national debt falling. Today that promise lies in tatters," the Shadow Chancellor said.
Balls added: "The squeeze on living standards has not only hit family budgets, it has also led to a shortfall in tax revenues.
"The lesson of this Autumn Statement is that a plan to balance the books will only work if it puts good jobs, rising living standards and stronger growth at its heart."