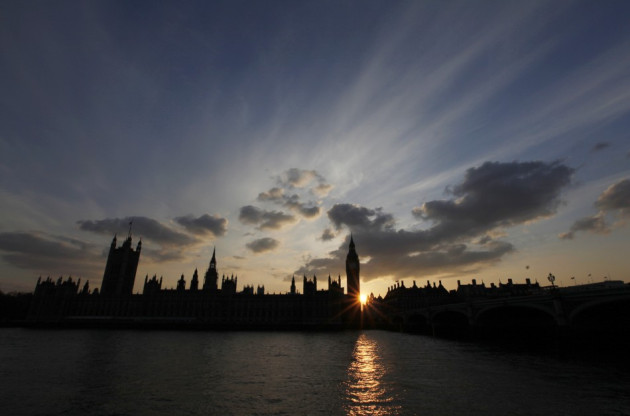 As storm clouds gather over Westminster today, the deputy prime minister, Nick Clegg, has called for "people to come together" prior to the autumn statement today and the union strikes tomorrow.
In what has been compared to in some editorials as "the months prior to the world war," Clegg defended Chancellor of the Exchequer George Osborne, referring to the imminent statement as "keeping us safe from the debt storm".
Osborne will admit to MPs today there is a £30 billion hole in the budget, meaning longer than predicted austerity measuresthat will run well beyond this Parliament's term.
The revised forecasts will mean a freeze on all tax credits and benefits. They traditionally rise in line with inflation - currently at 5.2 per cent - but the scheme that will free up an extra £1 billion.
Furthermore, rail fares will increase 1pc above inflation but the chancellor will delay a 3p increase on fuel duty until much later next year and not in January as planned.
Banks will also face a fractional increase in their bank levy by 0.003pc.
Clegg was keen to stress the "statement would be as fair as possible across all parts of society." But Leader of the Opposition Ed Miliband said: "This plan is hurting but it's not working. We have a chancellor who will announce higher unemployment and low growth."
The Growth Question
Osborne will use the UK's low bond yield interest rate to underwrite infrastructure projects and mortgages for first-time buyers and order a further round of credit easing measures. The strategies include:
A £1 billion investment to tackle rising unemployment in the UK, especially with young people funded by the tax credits freeze.
Helping 100,000 first time buyers to find cheaper mortgages to able to join the property ladder sooner.
The up scaling of the National Loan Scheme with a further investment of £20 billion which will be funded by quantitative easing.
Miliband is likely to be highly critical of the statement saying that much of the money created will be taking money from the poorest people and that the banks, that were saved by the taxpayer in 2008, should be paying bigger price for their irresponsible measures in the lead up to the banking collapse.