George Osborne: UK Shale Gas Revolution May Lower Energy Bills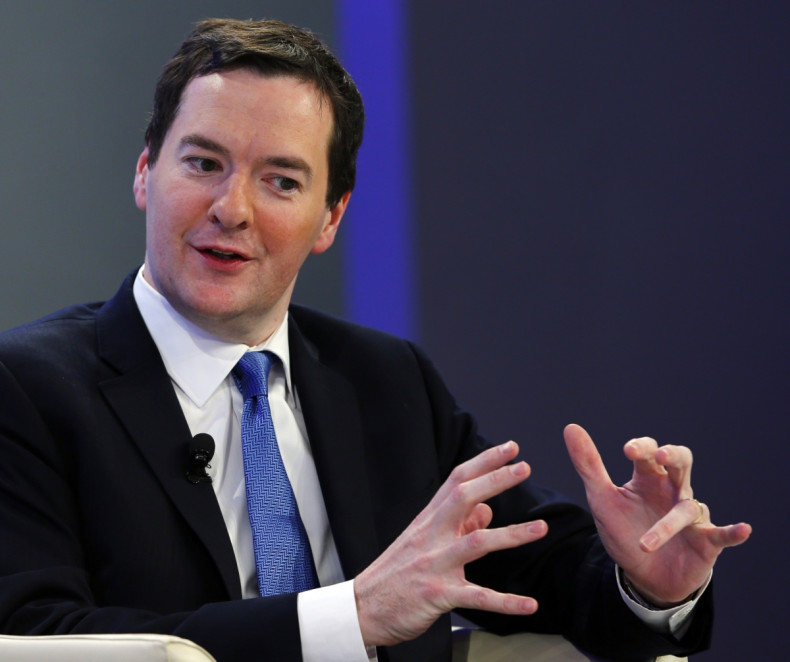 A shale gas revolution in the UK has the potential to bring down energy bills for consumers, Chancellor George Osborne claimed.
There are vast reserves of gas trapped in shale rock underneath parts of the UK, though it is not yet clear how much can be extracted through the controversial fracking process.
However the energy industry has said even if they can extract shale gas it is unlikely to bring down household bills in the UK.
This is because the country is part of the European and world gas markets, so prices will still be impacted by what is happening elsewhere – even if shale gas is produced locally.
"No one knows ultimately what the impact of shale will be on the UK economy," Osborne told the House of Lords economic affairs committee.
"I think it does have the potential to bring down gas prices in the UK, but I don't want to over-promise and suggest it is the solution to all of the UK's economic problems.
"I think it will have an impact, and I hope it will have a significant impact."
He said the UK would benefit from a global boom in shale gas production because then the world gas price would fall.
Angela Knight, chief executive of industry lobbyist Energy UK, previously told IBTimes UK that it was unlikely household bills would be affected by shale gas production in the country.
In the US, shale gas production has pulled consumers' bills down. But this is because the US is a closed energy market that imports just 6% of the total gas it consumes a year.
"That is what everybody wants. They want a downward pressure on gas prices," said Knight.
"We're very much part of a world market. Whereas of course in some respects what has happened in the US is because they are not in the same sort of position to export and import and connect up across the continent in the way we are. It's very localised.
"They have, therefore, used the gas they found form shale locally. That has had a massively downward pressure ultimately on the cost of generation and the price of electricity.
"We are connected to the rest of the world and we are importers, so if we are import displacing we will still be at a world price, but we will be more energy secure."
'Broad national consensus'
Osborne insisted there is a "broad national consensus in favour" of shale gas, despite vocal opposition from environmental campaigners and local protests in areas where exploratory drilling for the resource is taking place, such as Balcombe in West Sussex.
When one committee member pointed to a public survey by the University of Nottingham showing the support of just 29% of Britons in January – a drop from 34% in a previous poll – Osborne said more people would be won around as the industry developed.
"At the moment it's all quite theoretical," he said, adding that if shale gas exploration pays off as much as its potential suggest then there will be significant revenues for the Treasury and thousands of new jobs created.
"I think they will all see the merits of this area of economic activity."
To encourage shale gas exploration the government has offered a package of tax incentives for energy firms.
In order to win over hostile communities, who are concerned about the impact of fracking and drilling for shale gas in the area, there is also a scheme that sees revenues from extraction passed directly from the energy company to the local area.