The former chancellor George Osborne has vowed to press ahead with his plans to boost the economy of the north of England, despite his ousting from Cabinet by the prime minister.
There were concerns that Osborne's Northern Powerhouse plan would be affected after he was sacked by Theresa May. Although publicly backing the plan, May was viewed as being lukewarm on the idea.
But Osborne has taken the helm of a new think tank that he hopes will push forward his goal of bringing the economies in the north of England closer in line with those of London and the south east.
In an article for The Sun, Osborne said: "It is great that Theresa May has recently recommitted her government to the vision we set out. But if we're going to make it happen we can't just expect Whitehall to do it all. It has to be a team effort.
"The Northern Powerhouse has to be owned by the north, driven from the north, for the north."
The 45-year-old MP for Tatton said his vision for cities like Manchester, Liverpool, Leeds, Sheffield and Newcastle had cross-party backing.
"There's nothing that says the north of England should not be as prosperous as the south, or even more so," he added.
The Sun says the comments will be seen as a direct challenge to May and also be an attempt to rebuild his powerbase.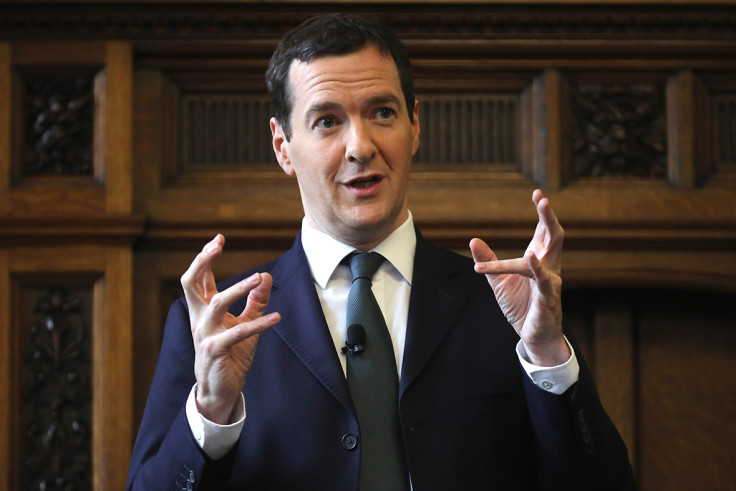 He has backing from Communities Secretary Sajid Javid who said: "I hope it will become an important part of the debate and help us to do all we can to further boost jobs, growth and opportunities in the north of England."
Downing Street has denied any lack of commitment and has put Treasury aide Neil O'Brien in charge of it in her policy unit, the BBC reported.
Ed Cox, director of the Institute of Public Policy Research North told the BBC: "It remains to be seen whether this new think-tank will develop an inclusive approach to the northern economy because, to date, George Osborne's Northern Powerhouse has been too narrowly focused on big cities and metro mayors.
"Vital as these are, they will not address the economic and social challenges raised by the Brexit vote."