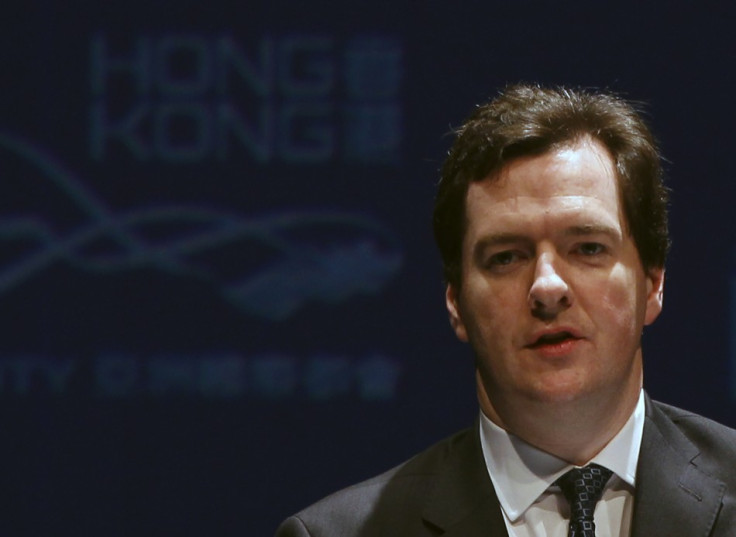 The Chancellor of the Exchequer , George Osborne, has announced the Chinese currency, the Yuan, will be traded in London in an agreement that will bring a multi-billion pound boost to the City.
The Chinese economy, which is predicted grow over seven percent in 2012 (compared to the UK's forecast of one percent), is one of the world's strongest markets at present largely thanks to its programme of intense industrialisation.
Osborne, who hopes to get a bounce from trading the local currency in the financial "western capital", told the BBC's Today Programme that this announcement would be good for "the British economy, British jobs and good for China."
Although the Asian economies have been generally strong, its currencies, including the Yuan, have not been traded on an international scale with the dollar, pound and euro still the three most common money exchanges.
"The Yuan is still really only traded by China and Hong Kong," said Osborne. "By bringing the currency to the UK, it will make it easier for British services to trade with a rapidly increasing economy."
"China is now needing more services than ever, with Britain leading the way in that respect," said Osborne. "We are very much a service orientated economy and I can see us coming into our own when trading with China."
Euro Warning
Osborne also warned that quicker action on the Greek debt crisis was needed to tackle instability in the single currency and that the eurozone was not doing enough to "stand behind its currency".
"We haven't actually seen much evidence of the pooled resources needed by the euro to actually provide confidence to the market that they will stand by their own currency," he said.
"There's lots of good signs that they are getting there and there are various summits planned for the next few months to ensure those resources are there.
"But I think that is what they need to do as well as resolve the Greek situation, I would say almost more so than the downgrading. The ongoing uncertainty about how they are going to write off some of the private sector debt in Greece is an almost greater source of instability in the eurozone."