George Shelley kicked out of Union J due to 'lack of commitment'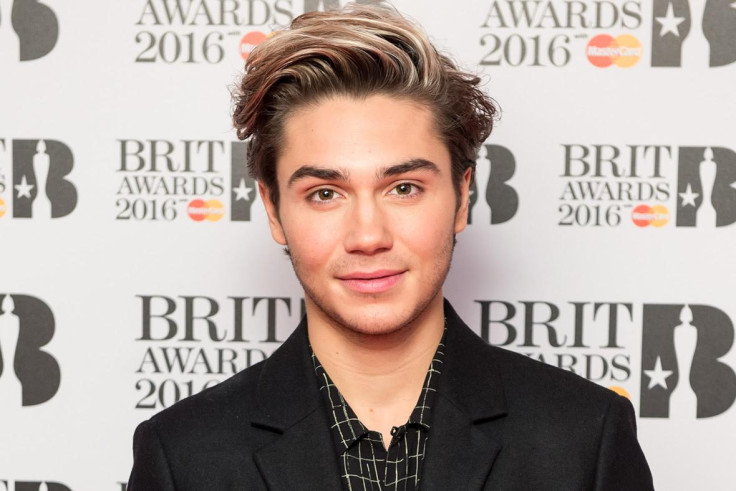 George Shelley has been kicked out of Union J because of his "lack of commitment" to the group, it has been reported. The news was confirmed by band members Josh Cuthbert, JJ Hamblett and Jaymi Hemsley.
Speaking to The Sun, Josh revealed the I'm A Celebrity runner-up was given an ultimatum. "I wrote a really strong email. We basically gave him an ultimatum," he explained. "It was, 'You're either in the band or you're not".
"George was in a position where he did the jungle, he came off it and his head space was different to ours. Using a sporting analogy, he wanted to turn up to the big matches but not turn up to training."
The remaining band members said the singer's apathy had negatively affected the whole group and caused tension between them. "I would much rather have someone who wants to do it and is committed to do it. I'm not going to lose any sleep over him not being in the band," said Josh.
Jaymi added: "It's heart-breaking. I spoke to him the other day and I said I'm heartbroken over this. I am absolutely devastated. This is taking up all my time and affecting my home life. It brings us down. When you turn up to something and the other person can't be there, or they are turning up late. That makes you not love the project. One negative view can ruin it for everyone.
"I am bitter about things that have happened. He wasn't putting the full effort in. One member is not bigger than the band and we feel that there should be no member who is bigger than the project," he explained.
The band appeared to hint at the break-up on social media, posting an image of the remaining trio with the caption: "The three best friends that anyone could have."
George was not an original member of Union J. The group was originally a trio called Triple J, but after failing to reach the X Factor finals as a solo artist, George was recruited to join the band. Last year he appeared on I'm A Celebrity, coming runner-up to Queen of the Jungle Vicky Pattinson.
He also won public support after he came out as bisexual last month. While Jaymi admitted he had "known for a while" about George's sexuality, Josh said: "I didn't know. JJ and Jaymi knew a hell of a lot sooner than I did."
The boys are now planning to replace George with a brand new fourth member within the next few weeks. And with little love lost between them and George, they feel that the singer might want to pursue his reality TV career.
"George just didn't want to take the jump with us," explained Jaymi, before Josh added: "He may be in The Jump next year, though!"
As the news broke on social media, fans of the band expressed their dismay, but with the majority tipping George for solo success .
© Copyright IBTimes 2023. All rights reserved.