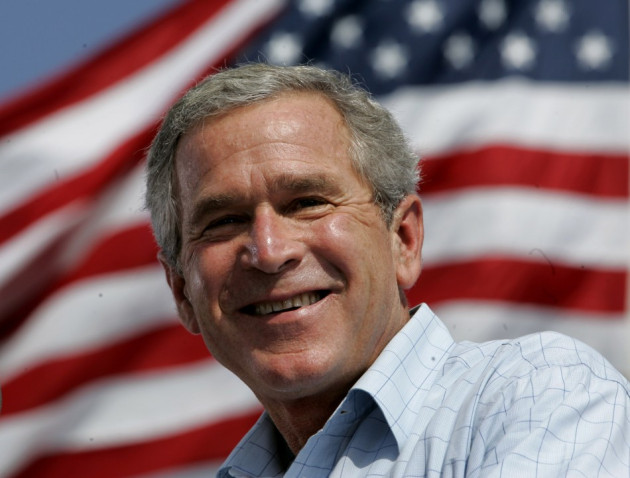 Former US President George W. Bush has successfully undergone heart surgery in Texas after doctors found a blockage in an artery.
Bush, 67, is to stay in a Dallas hospital overnight, after a he had a stent inserted.
Bush spokesman Freddy Ford said the blockage was opened with no complications and the former president was in in "high spirits" and "eager to return home" after the operation.
"He is grateful to the skilled medical professionals who have cared for him. He thanks his family, friends, and fellow citizens for their prayers and well wishes. And he encourages us all to get our regular check-ups," Ford said.
Bush, who had no previous history of heart trouble, was admitted at Texas Health Presbyterian Hospital, after the blockage was discovered during a routine check earlier this week. Ford said Bush expects to get back to his normal schedule within days.
Stents are mesh scaffoldings that prop open arteries typically clogged by years of quiet cholesterol build-up.
The former republican governor of Texas led the US for two consecutive terms from 2001to 2009.
The former president has retired from political life upon leaving office and lives in Dallas with his wife, former First Lady Laura Bush.