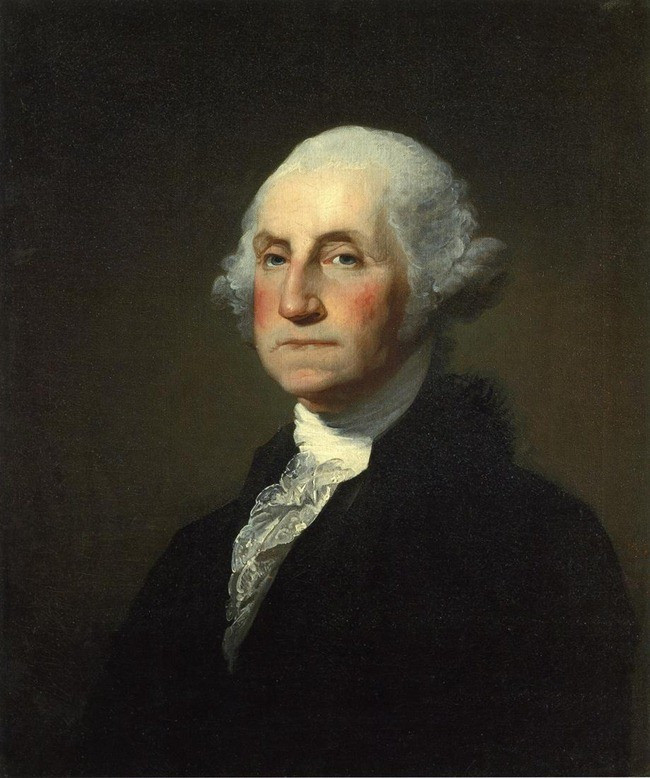 America's first President George Washington has been named UK's greatest-ever foe in a survey conducted by the National Army Museum.
Around 8,000 people voted in the online poll to identify the country's most outstanding military opponent and shortlisted the top five commanders. The ultimate winner was selected by an audience of around 70 guests at a special event at the museum, in Chelsea, west London.
Washington who led the US victory over Great Britain in the American Revolutionary War topped the list by winning the survey with 30 votes, beating off his nearest rival, Irish leader Michael Collins who took the second spot, by 16 votes.
French emperor Napoleon Bonaparte came third with 12 votes, German Field Marshal during World War II Erwin Rommel was fourth with seven votes and Mustafa Kemal Ataturk, the founder and first President of Turkey, took the fifth spot with four votes.
The five candidates were shortlisted from an initial list of 20 candidates, made by the museum's curators based on some qualifications.
Each commander had to come from the 17th century onwards - the period covered by the museum's collection - and had to have led an army in the field against the British, thus excluding political enemies, like Adolf Hitler, reported the Daily Telegraph.
The top five shortlisted commanders were then represented by a historian who gave a 40 minute presentation. The audience then voted in a secret ballot after all five presentations were made, when they chose Washington as the ultimate foe.
According to historian Stephen Brumwell, the American Revolutionary War was "the worst defeat for the British Empire ever," so it's no surprise that the architect of that defeat is still one of Britain's most despised historical figures, the US News reported.
Other commanders who didn't make the final five included Louis Botha, first Prime Minister of the Union of South Africa, who fought a guerrilla campaign against British rule in the early 1900s, Indian ruler Tipu Sultan, known as the "Tiger of Mysore", who resisted British expansion in India and Tomoyuki Yamashita, who was a general in the Japanese Army during the Second World War.
The only woman on the list was Rani of Jhansi, Lakshmi Bai, who was one of the leading figures of Indian Rebellion of 1857 and resisted the rule of the British East India Company.