Georgian Drift: Where is Prime Minister Bidzina Ivanishvili Going?
Four months ahead of presidential elections, Georgia is entangled in a power struggle at the top and torn between Russia and the West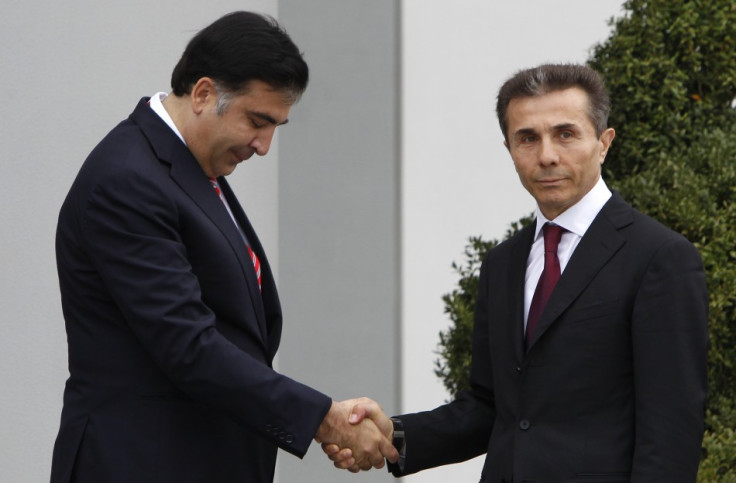 When heroin, explosives, hand grenades, videos of rape and torture, and handwritten files on political opponents were found buried in barrels in the Georgian countryside, the interior ministry had a theory.
The cache, said the ministry, was put there by rogue members of the security forces operating under the violent police regime set up under President Mikheil Saakashvili's government.
The authorities pointed the finger at one man in particular: former interior minister Vano Merabishvili, who was one of Saakashvili's closest aides.
Merabishvili is already behind bars on separate charges but the cache found in the Samegrelo region gives more weight to the accusations against him. Those accusations are largely seen as politically motivated.
Once the second most powerful figure in Georgia, Merabishvili is the biggest fish among dozens of former government officials who have been arrested or put under investigation since a power shift in October.
Saakashvili's United National Movement (ENM) party lost the general election to the Georgian Dream coalition, led by the new prime minister Bidzina Ivanishvili, a billionaire neophyte to politics.
The election result created a tense standoff between Ivanishvili and Saakashvili, who remains president - his powers limited by a constitutional change - for another four months.
The two face each other from their official residences - the presidential palace and Ivanishvili's private futuristic mega villa - on opposite hills overlooking the capital of Tbilisi.
Ivanishvili refuses to talk to his opponent but his hardline stance, together with politically motivated prosecutions and the government's muddy agenda, threatens to block Tbilisi's slow path towards the West, Saakashvili's main legacy.
Old way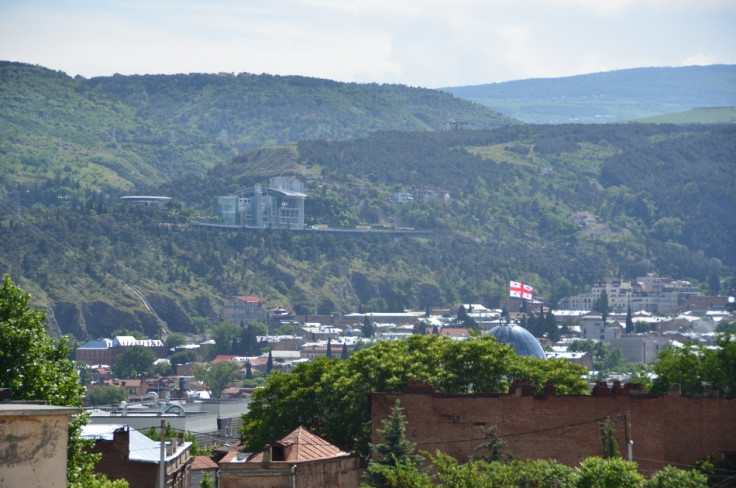 Entering Georgia from Turkey, one is welcomed by a fluttering European Union flag alongside the national colours of red and white. Despite the flag, Georgia is not part of the EU but the blue standard and its ring of golden stars represent the Western mix of business and democratic values that Georgia has been desperately pursuing since the bloodless Rose Revolution in 2003.
Just over the border from Turkey, the city of Batumi is the emblem of Georgia's business resurrection. The words "Batumi Miracle" are emblazoned over a road tunnel leading to the town centre and boast of the massive construction programme that has drastically reshaped the city's skyline from its post-Soviet rubble to showcase city in just a few years.
Multi-storey hotels, modern monuments and a lively boulevard along the sea front have been built to lure tourists and foreign investors. Gamblers come from nearby countries, particularly conservative Muslim ones such as Iran, to play in the many casinos. Customs procedures have been eased to bring in more visitors.
Last year, US billionaire Donald Trump flew to Batumi to attend the launch of a 47-storey luxury residential Trump Tower to be built on the waterfront, in the recently renamed Miracle Square.
In another part of the city, a futuristic McDonald's in a modernist building of cantilevered glass walls stands just metres from washing lines suspended between shabby and monolithic Soviet-era blocks of flats.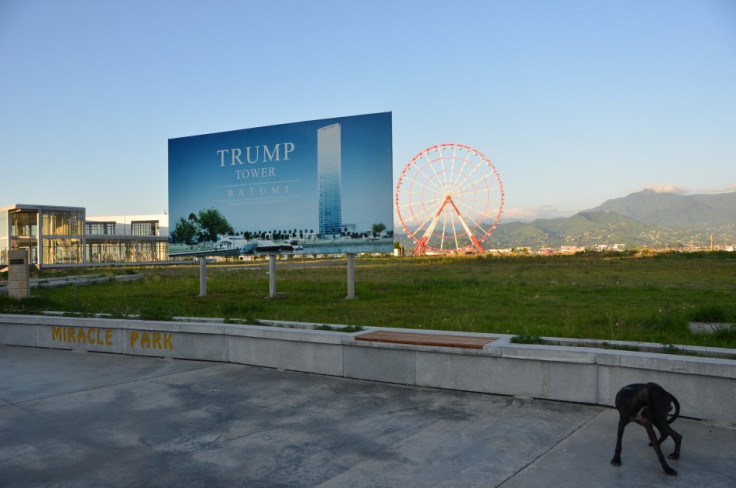 Georgia has clawed its way to ninth place in the World Bank's Doing Business rankings helped by a massive crackdown on endemic corruption. In 2003, Transparency International listed Georgia 124th out of 133 in its most corrupt countries ranking. Ten years on, the country is 51st.
As part of the sweep, Saakashvili dismissed en masse police and civil servants tied to the Soviet era. To promote the ethos of transparency, glass-walled police stations have been built around the country.
But despite the new money, the building boom, the openness and the clampdown on graft, many ordinary Georgians are not seeing any improvements in their own lives.
"Misha [Saakashvili] decided to build this, but no one knows what it is and what we need it for," said taxi driver Dato as he waved at twin cannon-shaped glass buildings that have gone up on the north bank of the Kura River. The buildings are to host a theatre and an art gallery but for many Georgians they are just another example of style over substance.
Construction and renovation projects have gained Saakashvili comparisons to Georgia's 12th-century King David the Builder and the sneering nickname of King of Fountains. Some of his controversial construction programmes, such as the new parliament building in Kutaisi, were used against him during the electoral campaign with Ivanishvili exploiting the feeling on the ground that government funds were being wasted when they could have been put to better use on much-needed reforms.
But in his push for Westernisation and his dream of turning the Caucasus state of 4.5 million people into the "Switzerland of the region with elements of Singapore", Saakashvili became more authoritarian, critics claimed. Arbitrary tax controls and a scrutiny of businessmen for their political affiliations added to the anger, even among Saakashvili's supporters. And when, just 12 days before the parliamentary elections in October 2012, a video of prison torture emerged, his hopes of victory for ENM were shattered.
New conundrum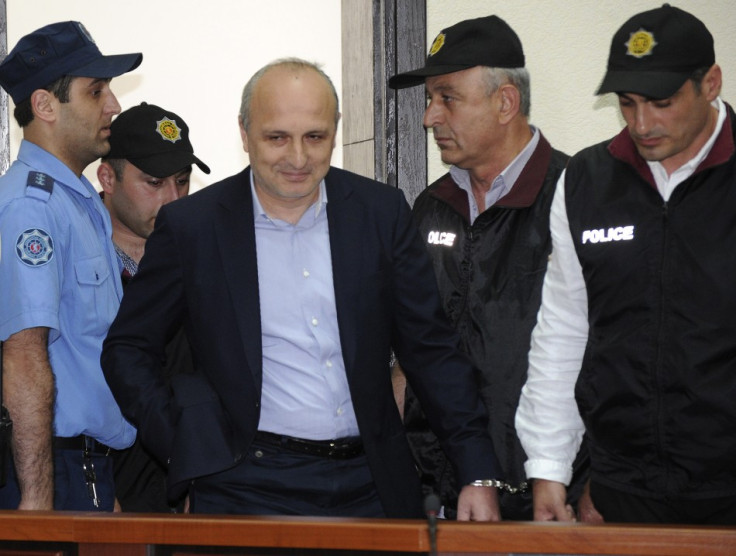 Despite his authoritarian reputation, Saakashvili quickly accepted defeat, allowing the first peaceful transfer of power since the Soviet era. But the first eight months of Ivanishvili's rule have been marked by a series of episodes that have raised concerns among Western observers.
The Georgian Dream ruling coalition is made up of six parties, including economic liberals, nationalists and those nostalgic for the post-Soviet Shevardnadze era. The coalition's diverse composition granted Ivanishvili a large base but it also caused policy coordination troubles and often weak governance.
Different views emerged as a gay parade was organised in Tbilisi in May. Ivanishvili spoke in favour of sexual minorities, describing them as equal citizens and pledging to protect their right to demonstrate. But other party officials, including the chairwoman and deputy speaker Manana Kobakhidze, took the opposite position and her more conservative stance was backed by the Orthodox Church.
In a country where drivers take their hands off the wheel to bless themselves every time they pass a church, the power of the institution is impossible to miss.
On the day of the gay pride rally a 20,000-strong mob led by swearing clergymen and armed with wooden stools outnumbered police and charged into the parade. In the scuffles that followed, 28 people were injured.
An international outcry followed, alleging that the Church was claiming too much power for itself as it exploited crumbling support for the ENM and a weak Georgian Dream coalition.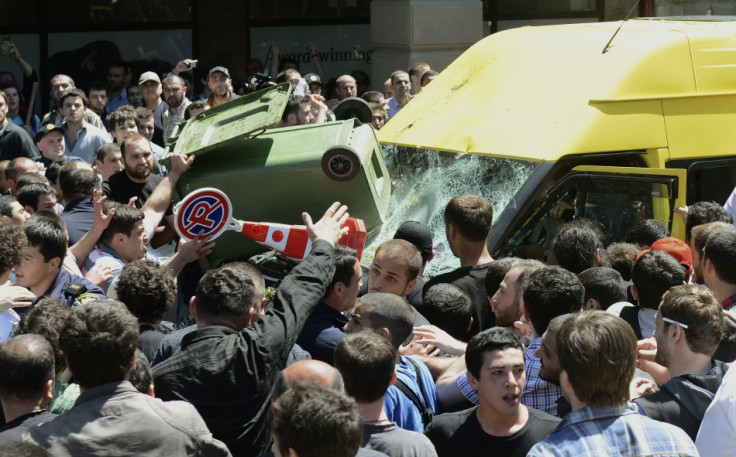 Witch-hunt denied
Days after the protest Merabishvili was arrested for embezzling state funds. His arrest caused a cooling of relations with the West and cast another shadow over Ivanishvili's electoral pledge of maintaining Georgia's plan of integration in the Nato and EU.
EU high representative Catherine Ashton and Nato chief Anders Fogh Rasmussen separately urged Tblisi to guarantee that the trial of Merabishvili and other arrested politicians would be impartial.
Ivanishvili denied ordering a witch-hunt against Saakashvili or his allies but did warn that the president might be arrested after leaving office.
In another break with the previous regime, the prime minister also pledged to restore relations with Russia - which had touched an historic low under Saakashvili's rule - and Saakashvili's arrest would please Vladimir Putin who once said that he would "hang Saakashvili by the balls".
Ivanishvili's attitude towards Russia is in stark contrast to that of his predecessor. When Russian soldiers controlling Georgia's breakaway region of South Ossetia - the site of the 2008 war - unilaterally moved the border 300 metres further into Georgia in June, Ivanishvili's response was that there was no reason for critics of Moscow's actions "to get hysterical".
"Let's wait a little while and see what happens," he said.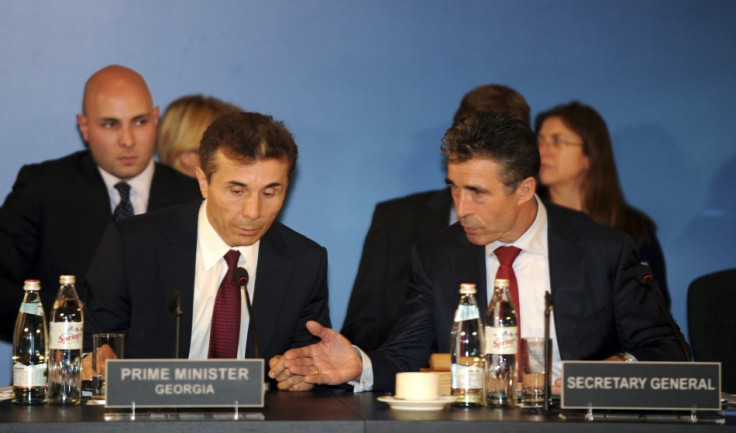 At stake are the renewed economic relations between the two countries.
The Kremlin has relaxed import controls on high-earning Georgian wines and mineral waters, and Russian tourists have returned to Georgia in growing numbers.
The full resumption of business relations with Russia, where Ivanishvili made his $5.3bn fortune, would boost the moribund Georgian economy. In the first quarter of 2013, GDP grew by 1.7 percent year on year - down from 6.7 percent growth in the corresponding 2012 period.
In June, the International Monetary Found downgraded its growth forecast to 4% from 6%, citing political tensions and uncertainty over government policy as the main reasons for investor caution.
What's next?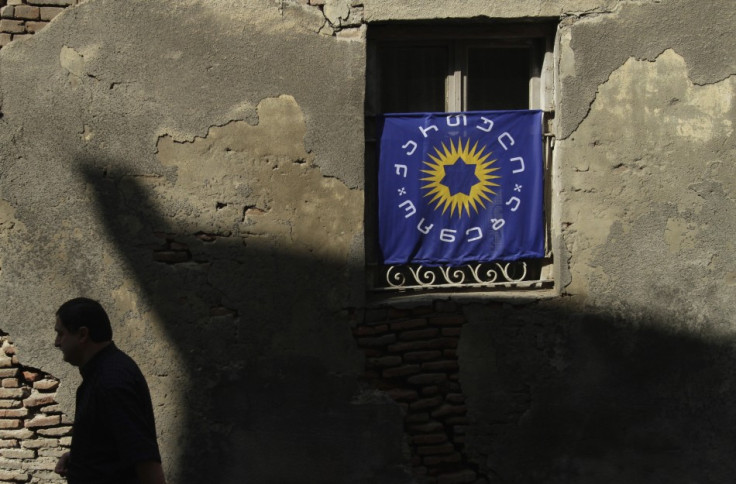 Four months before the presidential elections Georgian Dream is well in front of the polls and its blue flags hang on private houses across the country. But even if party candidate Georgi Margvelashvili seizes the presidential chair as is widely expected, stability is not guaranteed.
The coalition coalesces around Ivanishvili and his money but he has repeatedly said that he wants to leave politics after the elections. If he keeps his word he risks leaving behind a politically fragmented Georgia, mistrusted by the West.
Saakashvili, who is barred by the constitution from running for a third term, will have a hard time in taking advantage of Ivanishvili's retirement as he has to rebuild his party almost from scratch while fighting any attempts to incarcerate him in one of the very same jails his regime made so infamous.
The Orthodox Church, led by Russian-born Patriarch Ilia II since the 1970s, appears to be the only institution strong enough to seize the moment. Meanwhile, the Kremlin watches with a careful eye.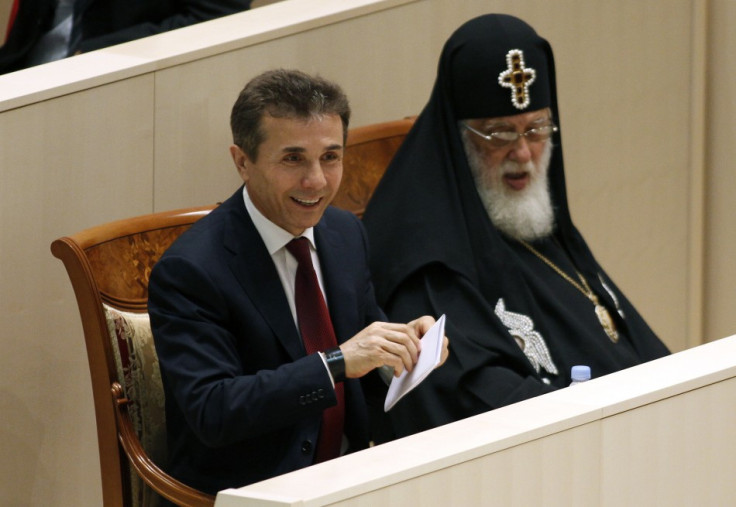 © Copyright IBTimes 2023. All rights reserved.