Seven-year-old Preston Weaver from the US State of Georgia has been chosen as one of the first children in the country to undergo trials of a drug called Epidiolex, the main component of which is cannabidiol – a principal component of marijuana.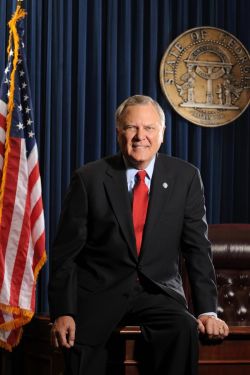 Preston suffers from a severe form of epilepsy known as Lennox-Gastaut syndrome, which means he is unable to walk, talk or see and has up to 100 seizures a day, most of which take place in the brain and are not physically apparent to observers.
Although Epidiolex is yet to be approved by the FDA, it is hoped if clinical trials involving Preston and up to 50 other children show promise, there may be hope for others with debilitating conditions.
State Governor Nathan Deal said he felt compelled to act after a bill to allow the drug to be used in medical trials was rejected.
"No one with a heart could hear the stories of these children and their parents and not want to exhaust every possibility to provide them with the treatment they need to combat this debilitating condition," Governor Deal told ABC News.
Twenty-three US states have now legalised cannabis for compassionate and medical uses, and the drug has already proven useful in alleviating seizures. Although too early to say if the drug will help Preston communicate, his mum Valarie told ABC she felt blessed simply to have her son chosen for the trials.
"Our hope is that this treatment will calm down his brain enough so that he will start communicating with us," said Valarie. Now she wants the law to be changed so cannabidiol can be used to treat other sick children.
"Even though Preston is on it, Preston and I are still going to fight for all the other ones too," said Valarie. "We will be at the capital every single time, we need to be there until this becomes legal and every child in the state has the option for this treatment if they need it."
Research has should that cannabidiol – which does not create a high in user – may also be an effective treatment for schizophrenia.