The first cannabinoid e-cigarette will go on sale next month. The KanaVape has been made legal in France to help people suffering from chronic illnesses such as multiple sclerosis (MS) and cancer.
It contains hemp with 5% of cannabidiol – a compound found in cannabis – guaranteed to make you relax rather than "high". It does not contain THC, the chemical found in cannabis which causes a "psychoactive effect".
In a statement on their website, KanaVape founders Antonin Cohen and Sebastien Beguerie, said: " We made KanaVape to give millions of people a legal and tasteful way of using cannabinoids. We craft our production with love, care and scientific research. KanaVape is good for our customers and good for the planet."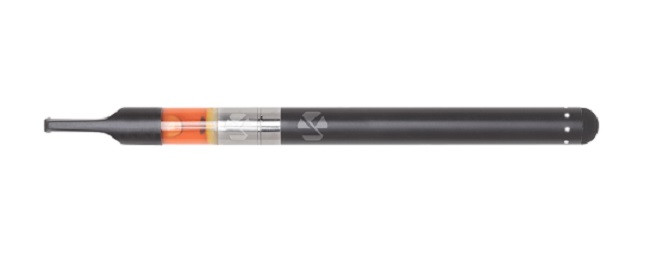 Cohen said he quit his job and set up KanaVape because it was an "injustice" that people suffering with conditions could not use cannabis to ease their pain.
"One of them said 'Cannabis plant helps me to fight against my illness, however, the legislation that I have to put myself in situations of illegality. I therefore cannot provide myself with cannabis legally, I cannot find quality cannabis,'" said Cohen.
"We sell this product in France for the sick, a harmless molecule is used and cannot be accused of marketing a product for recreational use. There is no high in it."
A Home Office spokesman said KanaVape would have to be tested for illegal substances before going on sale in the UK. "Cannabis is classed as an illegal drug under the Misuse of Drugs Act 1971," he added.
IBTimes UK has contacted KanaVape for clarification on when the product will reach UK stores, but has not received a reply at the time of publication.
The Kanavape farms, located in the Czech Republic, France and Spain, do not use chemicals or synthetic pesticides.