German Consumer Sentiment Surges on Wage and Income Hikes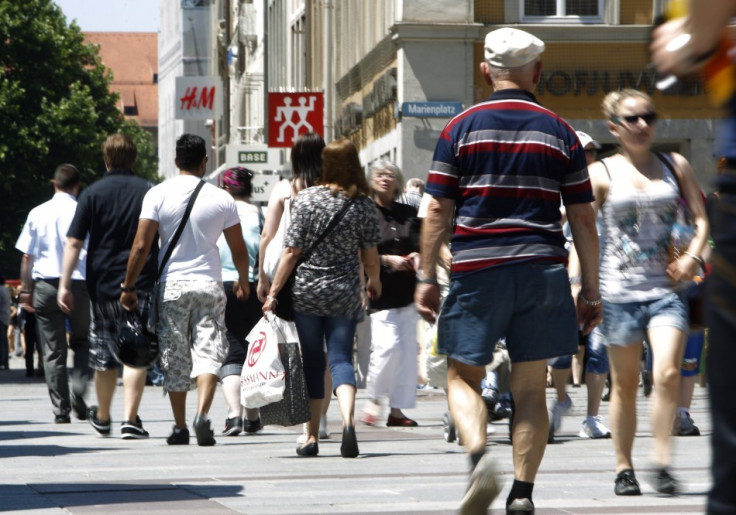 The improved labour market, wage hikes and a rise in household incomes have boosted German consumers' morale to the highest level in almost six years.
According to a GfK market research group survey, the indicator that gives a reading for consumer sentiment rose to 6.8 in July, from 6.5 in June. Economists expected a flat indicator reading for July.
"The income outlook of Germans has improved further from an already high level on account of the stable employment situation and good collective bargaining agreements, which have also benefited economic expectations," said Rolf Buerkl, a researcher for Nuremberg-based GfK.
The survey, based on responses of around 2,000 Germans, also found that economic expectations improved further, with an indicator rising by 1.3 points to return to a positive value. A number of economists and institutions have recently predicted that the German economy will recover slowly, amid persistent weakness in the global economy.
A separate gauge of income expectations rose for a third straight month, rising 2.3 points to 36.2. Despite the financial and debt crises in the eurozone, "the labour market in Germany is exceedingly robust", GfK said.
German shoppers' purchasing power has increased significantly as workers received wage hikes by 6.6% this year, amid moderate inflation rates.
Meanwhile, an indicator of consumers' willingness to buy declined slightly in June, falling by 1.2 points to 36.5.
The overall improvement will provide much relief to the ailing economy, which currently plans a recovery through high domestic demand as exports, its traditional growth driver, suffered a setback due to the financial crisis in the eurozone and a slowdown in key market China.
Increased household spending has helped the economy to come out of recession in the first quarter of 2013, after it recorded a negative growth in late 2012 due to lacklustre investments and foreign trade.
GfK also reiterated its projection that private consumption in the country would rise by about 1% in real terms in 2013 if the eurozone crisis does not worsen. Private consumption currently accounts for about 60% of the German gross domestic product (GDP).
Elsewhere, German business and investor sentiment, foreign trade and private sector business output have all improved. However, industrial orders have slumped and unemployment rate has inched higher.
The survey result also bodes well for German Chancellor Angela Merkel, who seeks a third term in office in a national vote on 22 September.
© Copyright IBTimes 2023. All rights reserved.