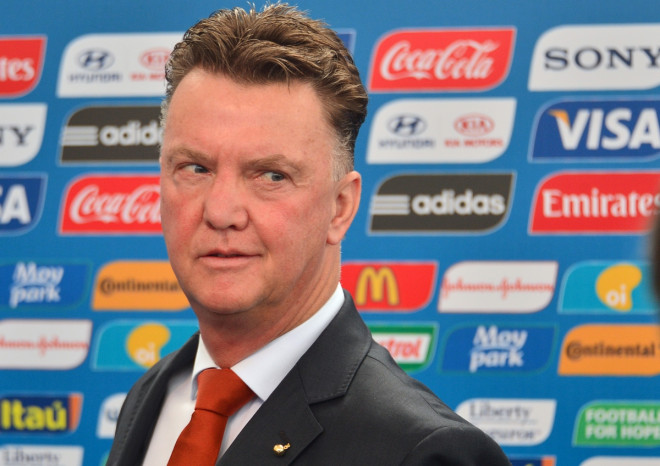 German legend Franz Beckenbauer believes that Louis van Gaal will be a perfect fit for Manchester United should the Red Devils decide to make a move.
The former Bayern Munich manager had a brilliant time in Germany, winning the double and missing out on the Champions League in the final to Jose Mourinho's Inter Milan. The Dutch national team manager is now set to be entrusted with the job at Old Trafford after a disastrous start by David Moyes in his opening year of the campaign.
The former Everton manager failed to live up to the standards set by Sir Alex Ferguson and lost the team and supporters with his tactics and lack of results. Van Gaal has a bigger job on his hands to motivate the players and bring them back to their desired level, something which Beckenbauer believes is not beyond him.
"He would be perfect for Man United because he is an internationally experienced coach and he understands English football," Beckenbauer said.
"I don't know if it's a rumour or if they're really trying to sign him but if they agree with Louis I think it would be a good part of the future. He won a lot of titles so he is experienced and he is ambitious. He has the personality. He has everything.
"If you ask him a stupid question then it can be that his answer is a bit arrogant, but if you treat him with respect, then respect comes back to you.
"I like him. He was also very successful with Bayern Munich. In the end there was a little discussion about the way he was handling his job so that's why they went separate ways — but for me he's one of the best coaches in the world," he added.
The former Bayern Munich player also revealed his distaste for Pep Guardiola's brand of possession football which he believes is not attractive to the eye.
"He is a master for keeping the ball and there's always been a philosophy that if you are in possession, the opposition are not able to score goals, but it is not the most attractive part of the game. To score from 30 metres is spectacular, more attractive than to keep possession but it's the philosophy of Guardiola and it has been successful with Barcelona and Bayern Munich," he explained.