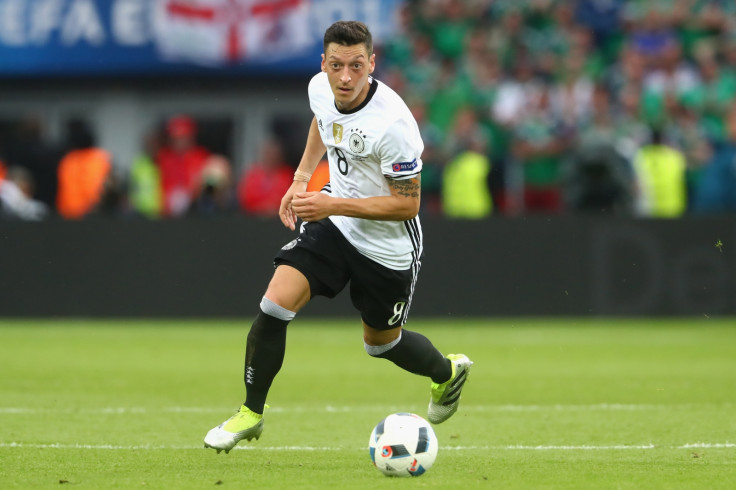 German midfielder Mesut Ozil has urged some of his international teammates to move to the Premier League. The 27-year-old Arsenal player thinks his countryman would relish a spell in England's top flight.
Ozil, who joined the Gunners from Real Madrid in 2013, has enjoyed playing in the Premier League and has recommended the experience to other members of the German squad.
"It was always my goal to prove myself at the big clubs abroad. And I only have positive things to say about Premier League if somebody wants to move abroad," the Arsenal man told Sports Bild.
"The league is very interesting, very balanced: The best example being Leicester winning the title. It's just a lot of fun to play football in England. Indeed, it's extremely exhausting, but you can relish it."
Ozil, who led the Premier League in assists last season for Arsenal, urged his international teammates to follow his lead in making the switch to England. "If a national team player asks me what it's like in England, I reply: 'If you have the opportunity, do it!' If I were to make the decision to go abroad again, I would definitely do it just like I did it," he said.
Indeed, Ozil admitted that some of his countrymen have been asking him about life in the Premier League. "Occasionally. Questions like 'What's it like at Arsenal?', 'What distinguishes the Premier League?', and 'How's the dealings with media and public?' are asked. And I can only tell them of my good experiences," the Arsenal star explained.