German MPs blocked from visiting coalition airbase in Turkey as Armenian genocide row escalates
Former German defence minister describes decision as "absurd."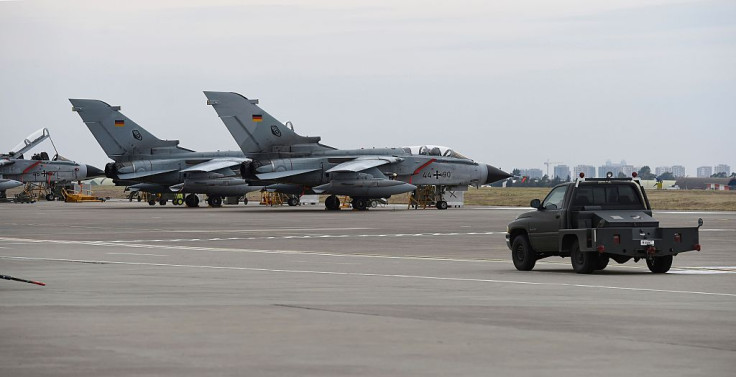 Turkey has denied permission for senior German defence officials and MPs to visit an airbase in the south of the country after the Bundestag voted to recognise the Armenian genocide.
Germany's State Secretary for Defence Ralf Brauksiepe, lawmakers and officials were denied permission to visit Incirlik airbase in July, a German defence ministry source said. Germany has about 250 troops stationed at the base, as well as Tornado reconnaissance planes and refuelling aircraft that are taking part in the international coalition against Isis.
It comes after Germany's parliament voted on 3 June to recognise the killing of 1.5 million Armenians by Ottoman Turkey in 1915 as a genocide. Turkey denies that the deaths amounted to a genocide.
"The Turkish authorities at the moment are not approving the travel plans," a German defence ministry spokesperson said, reported Deutsche Welle.
"There is no written statement on the reason," he said, adding that the delegation still aimed to visit in coming days.
An unnamed defence official told Der Spiegel the visit was blocked because of the Armenian genocide resolution.
Germany's stance sparked the anger of Turkish President Recep Tayyip Erdogan, who said Turkish-German MPs who voted in favour of it should have "blood tests" to see "what kind of Turks they are." Several Turkish-German MPs were placed under police guard after receiving death threats after the vote.
Germany is currently engaging in delicate negotiations with Turkey to reduce the number of refugees travelling from the country to the European Union. Germany has borne the brunt of the refugee crisis, with more than a million people fleeing the Syrian civil war entering the country in 2015.
Franz Josef Jung, a member of the governing CDU party and former defence minister, described Turkey's decision to block the delegation as "absurd."
"Our soldiers are there together with Nato. They are there also protecting Turkey," he told Mitteldeutsche Zeitung.
© Copyright IBTimes 2023. All rights reserved.