Germany's foreign ministry has warned 11 MPs of Turkish origin not to travel to Turkey after they supported a move to declare the 1915 massacre of Armenians as genocide.
German magazine Der Spiegel reported on 11 June that the safety of the lawmakers in question could not be guaranteed by the government if they travelled to Turkey.
Turkish President Recep Tayyip Erdogan last week accused the 11 politicians of having "tainted blood" and likened them to terrorists.
Between 800,000 and 1.5 million Armenians are estimated to have been massacred by Ottoman forces during and after World War I.
Turkey objects to the use of the term genocide to describe the killings and insists that the Ottoman Empire did not deliberately and systematically target its Armenian population.
On 2 June, the Bundestag passed a resolution with a near-unanimous consensus qualifying the killings as genocide.
The move prompted Turkey to recall its ambassador from Germany, where Turks represent the largest ethnic minority.
Diplomatic row
Reports say the 11 politicians of Turkish background will be given police protection after they received death threats.
Green party leader Cem Ozdemir said he had received dozens of death threats since the Bundestag motion was passed.
Der Spiegel claims several parliamentary officials have cancelled business trips to Ankara and scrapped summer vacation plans on the Bosphorous.
"It is unspeakable to know that it is not possible to fly there for now," Aydan Ozoguz, Germany's integration commissioner, told the magazine.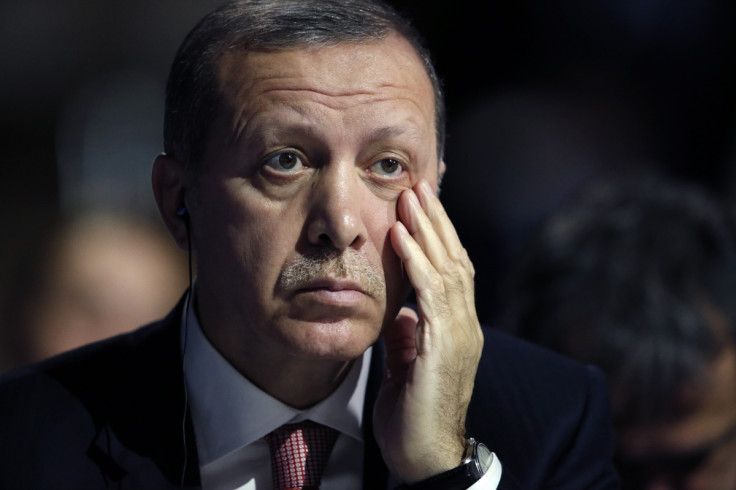 Interior Minister Thomas de Maiziere added: "The threats against lawmakers of Turkish origin are unacceptable. Of course security measures will be adjusted if necessary."
Erdogan reacted with fury to the Bundestag motion last weekend, saying the 11 MPs should undergo blood tests to see "what kind of Turks they are".
A group of Turkish lawyers filed a complaint with prosecutors alleging that the politicians had insulted "Turkishness and the Turkish state", according to the AFP news agency.
"I would not have thought it possible that a democratically elected president of the 21st century mixes his criticism of democratically elected representatives of the German Bundestag with doubts about their Turkish origin, that he refers to their 'tainted blood'," Bundestag President Norbert Lambert said last week.
"Anyone who tries to pressure individual MPs with threats must know that he is attacking the whole parliament."