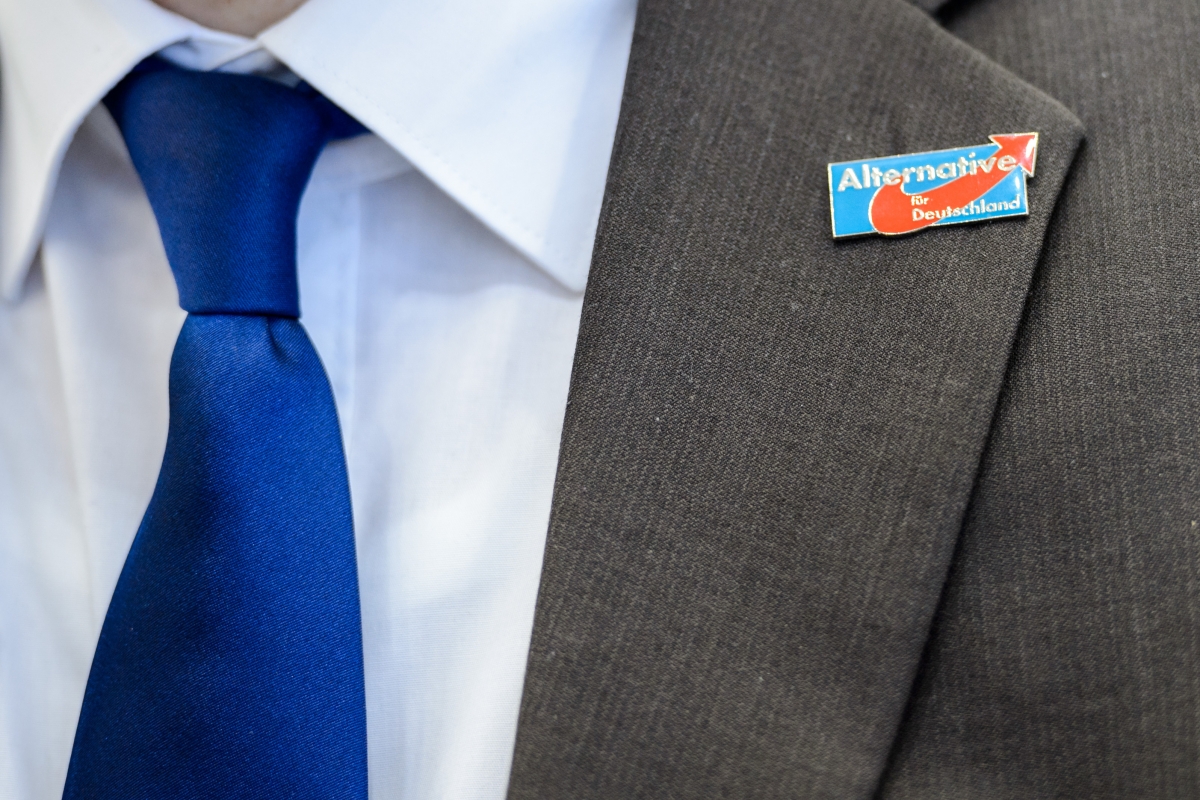 A leading member of the German anti-immigrant Alternative fur Deutschland (AfD) party has been appointed Berlin state prosecutor, a position which gives him power to deport foreign criminals.
Berlin lawyers and immigrant groups have criticised state authorities for appointing Brandenburg AfD chairman Roman Reusch as state prosecutor, after controversial comments he made in a 2008 interview that up to 80% of repeat offenders had an immigrant background.
"It is more than worrying that a leading member of the AfD, which famously employs scorn against refugees and Islam is now getting an important position," said Ayse Demir, spokeswoman for the Turkish association of Berlin and Brandenburg (TBB), reported Deutsche Welle.
Amid increasing opposition to Chancellor Angela Merkel's open-door refugee policy the AfD has soared in popularity, with a strong showing in three German states in recent regional elections.
Its critics though claim the party is guilty of whipping up racism and xenophobia, with its leader, Frauke Petry, calling on police to shoot immigrants who entered the country illegally.
Brandenburg AfD leader Alexander Gauland said he didn't understand the controversy. "I do not understand, Mr Reusch is obviously a reliable officer. Over the course of his career, this is for his superiors to decide," Gauland told Der Spiegel.
Berlin prosecutors' office defended the appointment. "Reusch has done outstanding work," spokesman Martin Steltner told Der Spiegel magazine. "He is not a member of a banned organization, he has a right to be politically engaged."
Reusch was dismissed from his position as head of the state's repeat offenders department in 2008 after making allegedly xenophobic comments in a media interview.
"Nearly 80% of my perpetrators have an immigrant background, 70% are Middle Eastern migrants," he said. "Every one of these foreign perpetrators has no business whatsoever in this country." In the same interview he called for young offenders to be jailed "as a means of education".
The Association of Berlin Defence Attorneys also criticised the appointment, claiming the views Reusch expressed in the interview made him ineligible for the job.
"The promotion of state prosecutor Reusch raises concern... that the state prosecutor is willing to make itself the judicial arm of the AfD," the association said. "It is damaging the potential trust in the neutrality of their decisions."
Though prominent members of political parties are not barred from the judiciary in Germany, if their behaviour gives reason to doubt their suitability for the role they can be sacked.