Germany Condemns 'Sharia Police' Patrolling Streets of Wuppertal City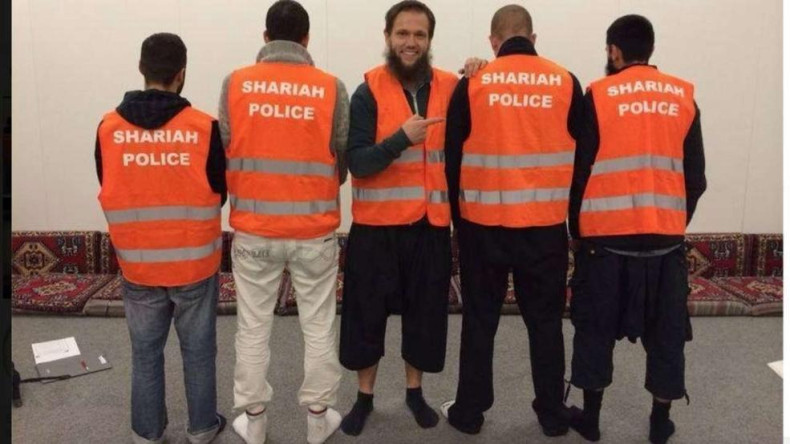 German politicians have reacted strongly to reports of young Salafists conducting nightly "Sharia police" patrols in the city of Wuppertal, ordering people to stop various activities.
The men have been photographed wearing orange hi-visibility jackets emblazoned with the words "Shariah police" on the back.
The men reportedly approached passers-by near nightclubs and gambling houses to deter them from un-islamic activities such as drinking alcohol and gambling.
Ministers in Angela Merkel's coaltion have denounced the youths' actions and said that Germany would not tolerate such Sharia activity.
Interior Minister Thomas de Maiziere said that the civilians could not patrol the streets instead of German police.
"Sharia law is not tolerated on German soil," de Maiziere told the German daily Bild.
"Nobody can take it upon themselves to abuse the good name of the German police," he added.
Christian Democrat party whip Volker Kauder said that such patrols would never be allowed in the country.
"Under absolutely no circumstances can we tolerate self-styled Sharia police officers patrolling our streets and dictating what people should or should not do," Kauder said.
The Mayor of Wuppertal and the central council of Muslims in Germany (ZMD) both criticised the actions of the patrol.
"These people's intention is to provoke and intimidate and force their ideology [upon others]," Mayor Peter Jung said.
Chairman of the ZMD, Ayman A Mazyek, said: "These few teen yobs do not speak in our name. These people are perverting the name of our religion. With this shrill and foolish action, they are really hurting Muslims."
The leader of the patrols, Sven Lau, said that the men were simply attempting to create a debate about Sharia law within Germany and the "Sharia police" was never a serious endeavour.
"We knew that this would raise attention," said Lau.
Despite Lau's defence, German police have now launched an investigation with charges of illegal assembly a possible outcome.
Sharia law is a legal system based on the Koran, applied in countries such as Saudi Arabia and Iran. Punishments under Sharia law include stoning, beheading and lashing.
Wuppertal is a city in the German state of North Rhine-Westphalia in western Germany with a population of approximately 350,000 people. Officials in the state estimate that 1,800 citizens of Wuppertal are linked to the Salafist movement.