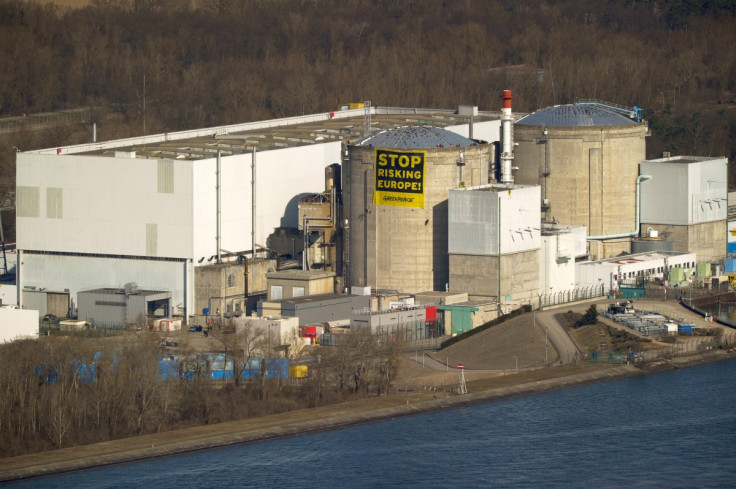 France is coming under increasing pressure to close its oldest nuclear plant after a water leak in 2014 has been revealed to be much more serious than first thought. The Fessenheim plant is one of three power stations that France's neighbours have expressed concerns about.
Almost two years ago, in April 2014, a minor water leak at the 1970s-built plant led to the flooding of an electrical control system. But according to reports from Germany operators then lost full control over one of the facilities two reactors.
The emergency action meant they had to shut down one reactor by inserting boron into the reactor's cooling system. The chemical boron is used to control the energy released in a nuclear reactor. Boron control rods absorb neutrons, so fewer are available to split uranium nuclei. This process, tantamount to "pulling an emergency brake" on a reactor, was ommitted from France's official version of events.
Manfred Mertins, expert and government advisor on nuclear reactor safety, told German media outlet, WDR: "I don't know of any reactor here in Western Europe that had to be shut down after an accident by adding boron,"
The plant, which is in Alsace near the border with Germany, is located near the Rhine River and has been the subject to campaigns by workers to remain open and those opposed to atomic energy. And the news that the leak was worse than first thought has antagonised German ministers.
German environment and nuclear safety minister Barbara Hendricks said according to Sky News: "The incident shows once more that there are good reasons for our demand that the French government take Fessenheim off the grid. I have repeatedly called for this, with reference to the legitimate concerns of the population in the French-German border region, and I will continue to do so."
But France's nuclear safety agency stressed that Fessenheim power station safety at the plant, which went online between 1977-1978, was "overall satisfactory".
Luxembourg and Germany have also raised concerns over another facility at Cattenom, in North eastern France due to security concerns. And on Wednesday the Swiss canton of Geneva filed a complaint against French nuclear plant Bugey in Ain, claiming that it "deliberately puts in danger the life of others and pollutes the waters".