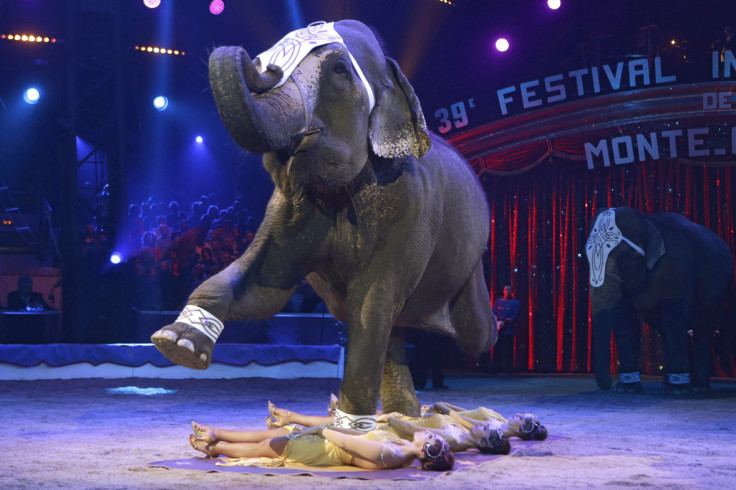 A German man on his morning walk was attacked and killed by an elephant which had escaped from a circus.
The local resident was strolling through woods in the south-west German town of Buchen when he came face to face with the female elephant called Baby, according to a BBC report.
Police are holding an investigation to find out how the African elephant escaped its enclosure and the reasons why its behaviour was so aggressive.
A worker from the circus was able to calm the 34-year-old pachyderm and coax her back to the tent.
"There's evidence of third-party involvement," Heidelberg police spokeswoman Yvonne Schmierer told the AP news agency.
"Either someone forgot to shut the enclosure, or the elephant was released intentionally."
Baby has a history of attacking people. She had previously injured three people, including a man who was thrown into the air and a 12-year-old boy whose jaw was broken when he was hit by her trunk.
Local news agency Stimme reported that the German branch of animal rights group Peta had asked authorities to remove the elephant from the zoo.
"Lack of exercise and permanent stress often lead to behavioural disorders in animals, leading to aggressive behaviour," said Thomas Pietsch from animal welfare organisation Four Paws.
"Much of what elephants feel, think and do is acquired through social learning," elephant researcher Joyce Poole said in a National Geographic interview.
"If a matriarch has a bad experience with people, her behaviour will be adjusted accordingly – either more fearful or more aggressive depending upon her own personality.
"Aggressive behaviour toward people can be learned. Just as children learn prejudices from their parents, so, too, do elephants."
Estimates claim that around 500 people are killed by elephants worldwide every year.
In Germany there are still more than 140 travelling circuses with dangerous wild animals, such as brown bears, lions, tigers and rhinos.