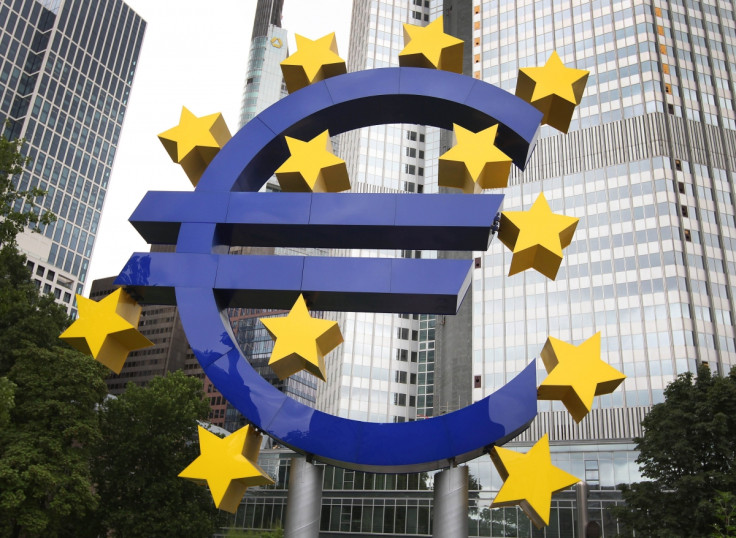 Eurozone countries missed expectations and saw a slowdown in growth during the third quarter, with gross domestic product (GDP) rising by just 0.3%. Fresh data showed two of the 19 strong monetary union's largest countries, Germany and France, both posted modest third quarter growth figures of 0.3%.
But while this was a drop of 0.1% on the previous quarter for Germany, for France, which saw first quarter growth of 0.7 % in the first three months of the year stagnate during the second, it represented a return to form. Britain outpaced both, with data released in October showing UK GDP grew by 0.5% between July and September. The UK also beat the US, which grew by around 0.4% during the same period.
Insee, France's national statistics authority, attributed the return to growth to domestic demand speeding up, driven by household spending. Exports fell by 0.6% while imports sped up to 1.6% but on balance France's trade weighed on its GDP by 0.7 percentage points, it said in a statement.
Germany's official statistics body, Destatis, said that while final consumption expenditure by both households and government had contributed to growth, gross fixed capital formation had decreased slightly. It added: "According to provisional calculations, the development of foreign trade also had a downward effect on growth because the increase in imports was markedly larger than that of exports."
Meanwhile, Italy's GDP growth has steadily declined over the year, rising by 0.4% in the first quarter and 0.3% in the second, while the most recent third quarter figures show it grew by 0.2%, 0.1% below expectations.
The Netherlands' economy also struggled to grow in the last quarter, rising by 0.1% between July and September, while Portugal, which grew by 0.5% in the second quarter, flat lined in the third. "Comparing with the second quarter, GDP registered a null change rate in real terms in the third quarter," Statistics Portugal said in a release.
It is far weaker that the 0.4% growth economists had expected and it appears to be the country's weakest quarter in 18 months, although on an annual basis, Portuguese GDP grew by 1.4%, but that is down from 1.6% three months ago.
Finland, described two months ago by the country's finance minister, Alex Stubb, as "the sick man of Europe", saw its GDP contract by 0.6% in the last quarter, leaving it 0.8% smaller than a year ago. "It is estimated that the number of the employed has contracted by 0.1% from the third quarter of 2014," Statistics Finland said in a statement. "The number of hours worked was 0.7% higher than in the same quarter of one year ago."
Greece's faltering economy also saw a reverse with the country's GDP contracting by 0.5% in the third quarter, Eurostat said. However, there was better news from Cyprus where GDP rose by 0.5% between July and September, matching the previous quarter's growth. Bailed out in 2013, the island country's economy is now 2.2% larger than a year ago.
Slovakia and the Czech Republic also outpaced their western neighbours with third quarter growth of 0.9% and 0.5% respectively. Hungary, which is not part of the eurozone, also posted growth of 0.5% in the last quarter.