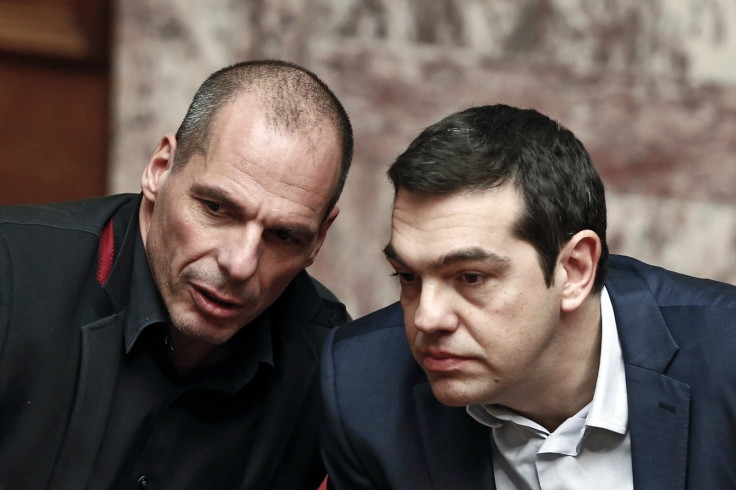 Germany has rejected a Greek proposal to extend its loan programme, fuelling uncertainty on European markets and pushing Athens closer to a eurozone exit.
It had appeared early on 19 February that the European Commission was open to accepting the Greek proposal, describing the idea of a six-month assistance package as "a positive sign".
Athens requested a short-term assistance programme that would have relaxed some of the tough austerity requirements in its current bailout. The Greek government has promised not to extend the programme, which is hated throughout Greece and blamed for bringing the country's economy to its knees.
Despite the positive noises emanating from the EU leadership, Germany said the Greek request was not a basis for a solution.
Greece said that the Eurogroup could either accept or reject its proposal, suggesting it was Athens' final offer.
The German finance ministry said the Greek proposal did not meet the requirements set out at a brief meeting of Eurogroup finance ministers on 16 February.
"The letter from Athens is not a proposal that leads to a substantial solution," ministry spokesman Martin Jaeger said in a statement.
"In truth it goes in the direction of a bridge financing, without fulfilling the demands of the programme," he said, referring to the bailout agreed between Athens and the so-called troika of the International Monetary Fund, European Central Bank, and the European Union.
"The letter does not meet the criteria agreed by the Eurogroup on [16 February]."
European stock markets were predictably unnerved by the setback, losing early gains after Germany spoke out against the Greek debt request.
Eurogroup ministers will vote on the Greek proposal on 20 February, but any decision must be unanimous to be passed by the European finance ministers.
Greece's current bailout will expire on 28 February and a failure to secure finance in the short-term would see Athens flirting with bankruptcy.
Money has already begun flowing from private banks as individuals and companies become increasingly jittery about Greece's future in the eurozone, and even the European Union.
The Greek government has enough money to run for around three months without external assistance.