Germany sees hate crimes against migrants surge in 2016 to 3,500
Over 500 people were injured during 2016 as a result of 3,500 incidents
Hate crime against migrants in Germany saw a massive surge in 2016, according to statistics revealed by the country's interior ministry. The alarming statistics, which indicate 10 reported attacks took place every day over the course of last year, were outlined in a written response to a parliamentary question.
The response written by the ministry and reportedly seen by AFP, details more than 3,500 incidents including arson attacks on refugee shelters and against volunteers. In total 560 were injured in the attacks, including 43 children.
In the letter, which said the German government "strongly condemns" the violence, the ministry wrote: "People who have fled their home come country and seek protection in Germany have the right to expect safe shelter."
Germany has seen a rise of right-wing groups in recent times along with many other European countries. Tensions have risen over a huge influx of refugees into Germany amid Europe's migrant crisis, though the number had dropped from 890,000 in 2015 to 280,000 in 2016, as Turkey helped stem the flow into Europe.
However, rising tensions in Germany may well be reflective of a more widespread issue, with hate crimes also reportedly on the rise in the US and UK, attributed by many to the victories of right-wing politics in the last year, which some said legitimised anti-migrant sentiments. In the weeks following the UK's referendum last June, a spike of 6,000 hate crimes were reported,
Last week an Indian man Srinivas Kuchibhotla was killed in Kansas when a lone gunman opened fire at a restaurant in Olathe, apparently shouting "get out of my country". Though some linked the attack to President Donald Trump's hard line against immigrants, White House Press Secretary Sean Spicer dismissed the link as "absurd".
Speaking against the attacks to German newspaper Funke Mediengruppe, Ulla Jelpke of the far-left political group Die Linke, said: "Do people have to die before the rightwing violence is considered a central domestic security problem and makes it to the top of the national policy agenda?"
Meanwhile, with federal elections approaching in September this year and Chancellor Angela Merkel seeing her lead diminish in opinion polls, it was announced this week that the German government would aim to deport a record number of migrants whose asylum applications had been rejected. According to reports last week, almost half of the 700,000 applications submitted had been rejected.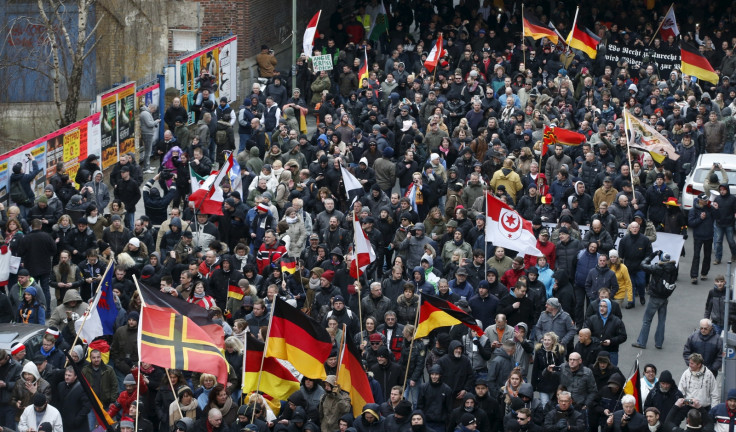 © Copyright IBTimes 2023. All rights reserved.