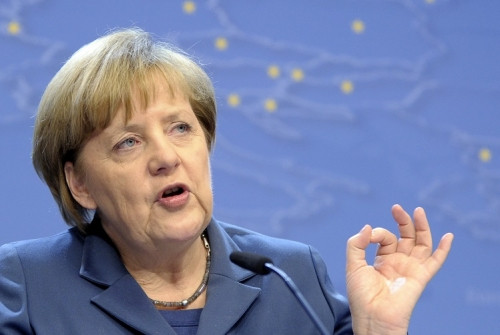 Germany's economic performance for 2013 fell short of expectations thanks to persistent economic woes beyond its borders, according to the Federal Statistical Office.
Its first estimate of GDP growth was 0.4% higher than the previous year: a moderate growth level, but one that was weaker than the last few years.
In calendar-adjusted terms, the GDP growth rate was slightly higher at 0.5%.
GDP grew by 0.7% in 2012, and a robust 3.3% in 2011.
Roderich Egeler, president of the Federal Statistical Office said: "Obviously, the German economy suffered from the continuing recession in some European countries and from restrained growth of the global economy. The strong domestic demand could offset those factors only to a limited extent."
This 0.4% figure is the lowest rate of growth Germany has seen since 2009 when the country's GDP growth contracted by – 5.1%.
Consumption was the main driving force in the German economy as household spending rose a price adjusted 0.9% and government spending was up 1.1% during 2013.
Services also made a healthy contribution to GDP growth as business services were up by 3.4%.
However, Germany's foreign trade was down: exported were up 0.6% year on year, but this was below annual average figures; imports rose by 1.3%.
This meant the balance of trade or the difference between exports and imports reduced GDP growth in 2013 by 0.3%.
Construction was also down at 1.2% and was just half that seen in 2012 and the pace of job creation also showed signs of stagnation.
A record number of people were in employment at 41.8 million for the seventh consecutive year running, but the pace of job creation has slowed to 0.6%.
The amount of GDP produced per person in work or the rate of labour productivity was also down by 0.2% in 2013.
However, the Federal Statistical Office also said that labour productivity could be seen to have increased by 0.2%, when measured by the hours worked by all those in employment.
This simply meant that the total number of hours worked by all persons in employment was smaller than the increase in GDP, according to the Federal Statistical Office.
Germany's Chancellor Angela Merkel, who has just formed a government, is seen as a safe pair of hands, having successfully steered Germany through the worst of the eurozone crisis.