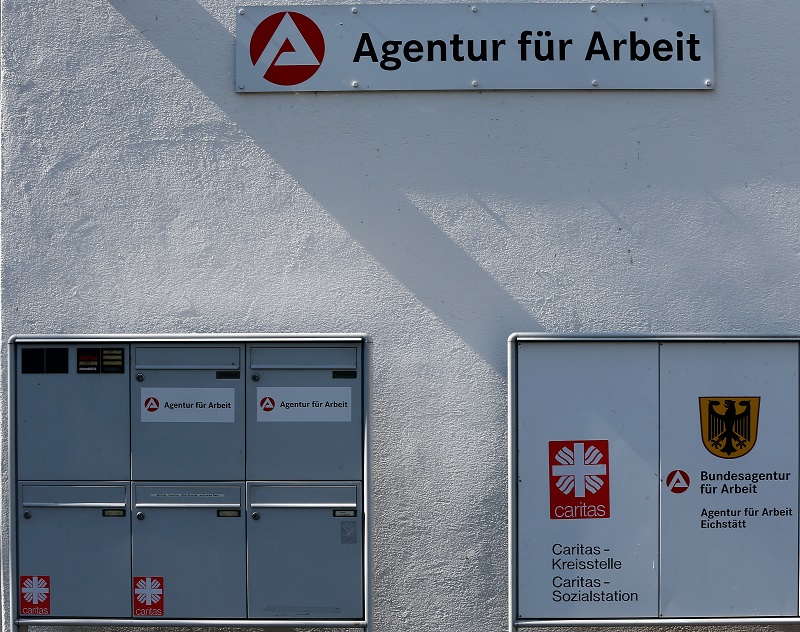 Unemployment in Germany has unexpectedly fallen and the country's jobless rate held steady at 6.9% last month, according to official figures.
The country's Labour Office revealed the good news that the fourth largest economy in the world saw 15,000 leave unemployment – the first fall in joblessness in five months in December.
Germany bucked expectations by decreasing the number of people out of work to 2.965 million, the data showed.
The country's jobless rate stayed at 6.9% - close to its lowest since Germany reunified more than two decades ago.
The Labour Office also said that the unemployment rate for the whole of 2013 dropped 0.1% to 6.9%.
The news will be welcomed by Chancellor Angela Merkel, who is recovering after a ski accident fractured her pelvis.
The robust labour market figures bode well for Germany's domestic demand, which officials in Berlin are relying on to support the country's economic growth– a move supported by EU Economic and Monetary Affairs Commissioner Olli Rehn.
But Merkel risks upsetting German businesses with a planned introduction of a minimum wage – a policy that has come into fruition because of Merkel's "grand coalition" partners the Social Democrats.
Traditionally, German employers were able to agree on wages with the country's unions.
But a surge in non-unisoned jobs with poor pay has increased political pressure to implement a minimum rate of €8.50 ($11.58, £7.06) per hour.