Angela Merkel: Fixing Eurozone is Vital for Germany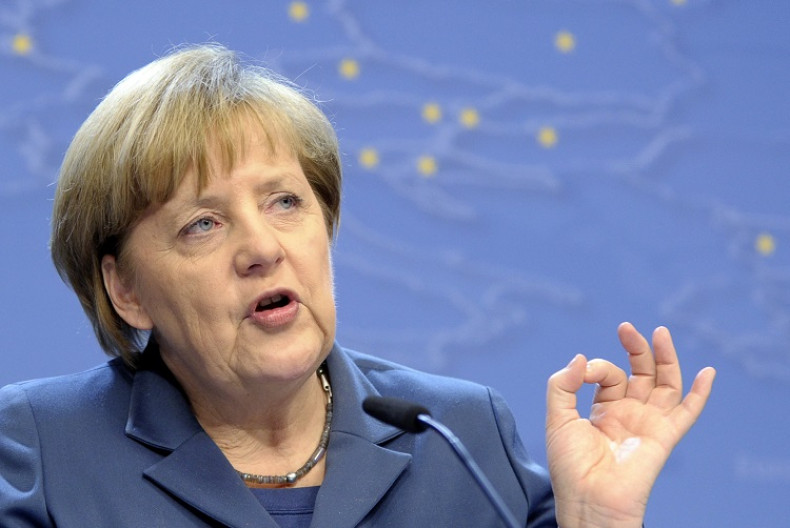 Chancellor Angela Merkel has told Germans that fixing the eurozone is vital for the country in her New Year's Eve address to the nation.
Merkel, who was successfully re-elected for a historic third term in September 2013, reminded Germans that their future was tied to the direction of Europe.
"We all know that the progress of our country is as dependent as ever on making headway in Europe and on enduringly overcoming the sovereign debt crisis in earnest," she said.
She also said Germans should be optimistic about the future and have a "can do" attitude for the year ahead.
"I dare" should be the rallying cry of Germans for 2014, according to Merkel who has just forged a coalition government between her Christian Democrats party, their sister Christian Social Union party and the left-leaning Social Democrats.
"Commitment, dedication and togetherness," on the part of individuals is behind any success in politics, she added.
"The state can invest. It can create good conditions. But politics can only accomplish a little without all of you in our country. What every one of us accomplishes individually on a small scale - that affects our country at large."
Financial Priorities
Merkel promised to make the financial health of Germany the main objective for her leadership in 2014.
"What's especially important for me is that we put our finances in order for future generations and that we're successful with the energy transformation," she said.
Making the effort required to close a landmark banking union deal in time for the end of year deadline, is an example of Merkel's commitment to Europe.
In a year that has seen the eurozone sovereign debt crisis calm somewhat, Germany has solidly re-instantiated herself as the economic superpower on the continent.