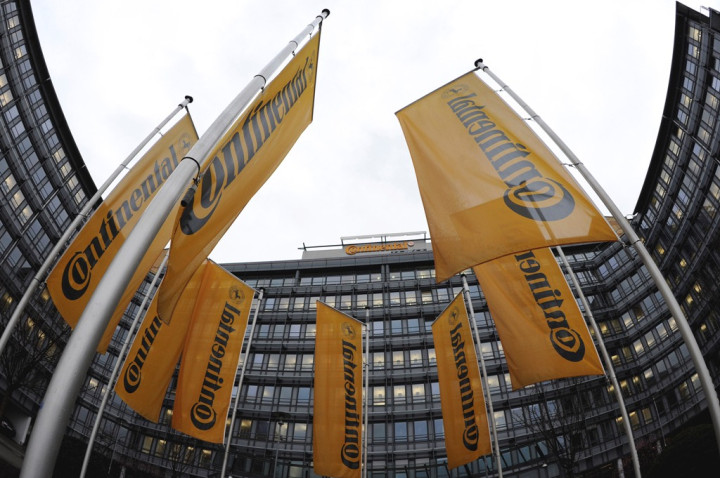 German auto parts manufacturer Continental is scouting for an acquisition in the industrial sector, possibly in Asia, and could spend up to €2bn on a potential deal, according to its finance chief Wolfgang Schaefer.
Europe's second-largest maker of car parts aims to increase the proportion of sales it generates with industrial businesses to 40% in the long term, from about 30% now, and decrease its dependence on the unpredictable car market.
Chief Financial Officer Schaefer told German daily Boersen-Zeitung an acquisition will be "very helpful" in hitting that target because industrial businesses grow more slowly than Continental's auto-related operations and are therefore more stable.
Schaefer said Continental, also Europe's second largest tyre-maker, is particularly interested in Asia where it does not have a strong presence, adding his firm could be ready for a purchase soon after it receives regulatory approvals for its Veyance deal, which is expected this quarter.
The German firm's stock was trading 1.29% lower at 1335 CEST in Frankfurt. The stock has lost some 6.5% this year.
"Even after the Veyance takeover we could shoulder a purchase of €1bn to €2bn [£1.6bn $2.5bn] well. Our [credit] rating wouldn't be impacted."
Funding a Deal
When asked how Continental will finance a deal, Schaefer said the group had funds of €6bn, of which €2bn were in cash and €4bn in undrawn credit lines.
"By year-end, the €1.4bn for Veyance will come out of that. But don't forget that the fourth quarter is always the cash-strongest for us."
Schaefer said there was a "good chance" that Continental's free cash flow will reach last year's level of about €1.8bn this year.
"That's enough to pay for the Veyance transaction."
Continental agreed to buy US-based Veyance Technologies, which makes industrial hoses and belting, from private equity major Carlyle Group, for €1.4bn in February.
In January, Continental forecast that its sales will expand by nearly 5% this year, more than double the 2.4% growth in global car production.