England players will have woken up feeling particularly disappointed this morning after their penalty shoot-out loss to Italy last night, and Steven Gerrard admitted that he is in a 'frustrated zone' after being ousted from Euro 2012.
While at the beginning of the tournament not many pundits held out hope for England, after a successful group stage fans and players were starting to believe that the impossible could happen, and despite having an inexperienced side and injury problems, belief grew that the Three Lions had a decent shot of equalling their semi-final appearances in 1968 and 1996.
But it wasn't meant to be, and Gerrard believes that while he's utterly disappointed to be going home, he worked as hard as possible to take England above and beyond.
"Everyone has given everything they've got and that's all you can ask for," he said.
"I think the supporters will agree with me that we have played for the shirt."
The Liverpool skipper also revealed he believes that the England side have improved since the 2012 World Cup, telling reporters: "I think we've performed to a better level at this competition than in previous tournaments."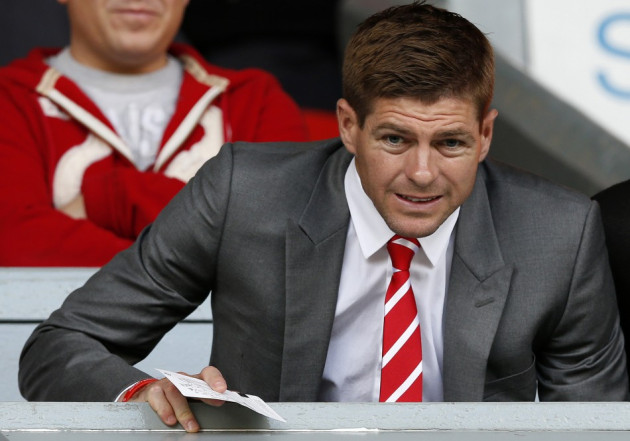 Gerrard was favourite to take on the captaincy after John Terry was stripped of the honour for the second time. And though he had to wait to be handed the role, with Stuart Pearce giving the job to Scott Parker first, Gerrard insists he's ready to hold onto it for the long term if Hodgson feels he's right for the position.
"I've loved it, I've loved the responsibility and I've enjoyed every minute of it," he explained.
"I've had a brief chat with the manager, I'm available as long as I'm wanted at this level. The manager has told me he wants me to continue and carry on."
Gerrard suffered from ongoing injury problems with Liverpool over the last season, but now looks fit and ready to take a much more hands-on role with both his club and country next season.
And though England are currently disappointed over their end to the tournament, Hodgson believes that there is light at the end of the tunnel for the side.
"I still think we have got enough good English players and we need to bridge any gap that might exist with the tournament favourites such as Spain and Germany," he added.
"You saw with the German team in 2006. They went in highly unfancied with a new coach and some players we didn't know too much about. They have kicked-on since then.
"We have to take heart from that. I would like to think there is good reason for optimism."