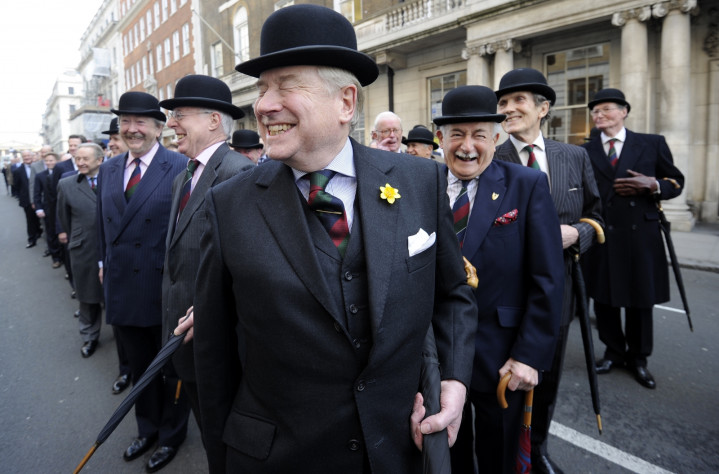 More than a million people over 50 have been involuntarily pushed out of the workplace and harnessing the potential of this "missing million" could lead to an £88bn boost to UK GDP, according to the Prince's Initiative for Mature Enterprise (Prime).
The organisation, part of the charity Business in the Community, said there are 3.3 million economically inactive people aged between 50 and 64 in the UK and the over 50s have a higher rate of long-term unemployment than any other age group.
The group's report, produced in collaboration with the International Longevity Centre, calls for urgent action from policymakers and employers to ensure those over 50 remain in the labour market.
It found up to 1.5 million people aged 50-69 "involuntarily" left employment over the last eight years due to a combination of redundancy, ill health or "forced" early retirement and of these, 1.1 million people would be willing to work.
Furthermore, if the employment rate of this 50-64 age group matched that of the 35-49 age group, this would boost UK GDP by £88bn ($141bn, €111bn).
"There are a significant number of over 50s who would be willing to work if the right opportunity arose but we are failing to harness their potential," said Stephen Howard, chief executive of Business in the Community.
"We need to successfully address the needs of this missing million, who have been forced out of work prematurely.
"By doing so, we will not only help individuals achieve a financially secure, meaningful and productive future, but also retain valuable knowledge, skills and experience for the benefit of the economy, businesses and communities."
UK must support working longer to avoid workforce from flatlining
The research also warned the UK's population is ageing and unless measures are taken to support working longer, the size of the UK's workforce is likely to flatline, projected to increase by just 4.5% over the next 20 years by comparison to an 18.2% rise over the last two decades.
The study also found there are 13.5 million job vacancies, which need to be filled over the next ten years.
But only seven million young people are projected to leave school and college over that time and the UK runs the risk of running out of workers and suffering "skills shortages" if it fails to harness the potential of the older workers.
"It is so important to help over 50s stay economically engaged and I congratulate Prime on its marvellous work. Older workers could provide a major boost to future growth – whereas continuing to waste their skills and experience is a recipe for economic decline," said Dr Ros Altmann, the UK government's older workers' business champion.
"Millions of over 50s are out of the labour force when they need not be.
"With our ageing population, employers and individuals need to radically rethink retirement and ensure as many as possible stay economically active as long as they want to."