Over the weekend news broke that Bridesmaids and The Heat director Paul Feig is being lined up by Sony Pictures to direct a Ghostbusters reboot with an all-female leading cast. Naturally such a move provoked strong opinion among fans of the series.
For years Sony has been trying and failing to get a true sequel off the ground, hoping to reunite the original ghost-busting team of Bill Murray, Dan Aykroyd, Harold Ramis and Ernie Hudson, only for Murray to repeatedly turn down their offers.
The death of Ramis earlier this year only served to scupper their plans further, with original series director Ivan Reitman pulling out of the project not long afterwards. Seemingly in frustration, Sony have elected to hit the reboot button instead.
Whether you completely agree with it or not, an all-X-chromosome team of Ghostbusters at the very least gives this reboot an element of intrigue. Many had expected Seth Rogen, Jonah Hill, James Franco and that whole gang of comedic actors to form a new, younger team of Ghostbusters, so an all-girl group wasn't expected at all.
Who though, will Feig cast in his movie? Who's he gonna call? (sorry)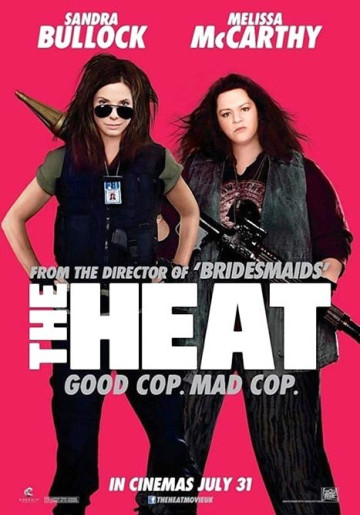 Melissa McCarthy
Given that she's been in both of Feig's most recent and biggest successes McCarthy's inclusion in the reboot is more likely than most, despite her most recent star-vehicle Tammy falling short of expectations. McCarthy is arguably the biggest female comedy star in the world at the moment, so she would be a popular addition to the cast.
Tina Fey
If McCarthy isn't the biggest female comedy star on the planet then Tina Fey certainly is. Following a stint on Saturday Night Live, Fey went on to write and star in 30 Rock, one of the most celebrated sitcoms of the last decade. Her film career on the other hand has few highlights, and not many big comedies. She would make an excellent lead.
Amy Poehler
Sadly Poehler is best known around the world as "Tina Fey's friend", but in the US she's known once again for her time on Saturday Night Live as well as writing and starring in her own critically acclaimed sitcom, Parks and Recreation. Another one of the funniest women in the business, you can't go far wrong with Amy Poehler.
Sandra Bullock
Worked with Feig and McCarthy on The Heat, has proven comedic chops and is a bigger name than anyone else on this list. Could it work? She's Sandra Bullock, she would make it work.
Rose Byrne
Another Bridesmaids cast member, Byrne has put in a good selection of comic performances in recent years, including in Bad Neighbours this year opposite Seth Rogen and Zac Efron. Byrne could easily be a star.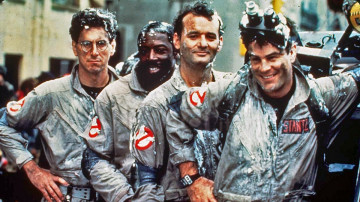 Kristen Wiig
Another likely candidate who has worked with Feig before, Wiig starred in Bridesmaids alongside McCarthy and was equally deserving of the plaudits her co-star received. Wiig and McCarthy being in Ghostbusters 3 together might rob the film of some of the individuality it would want however. Their re-pairing could be seen as a Bridesmaids reunion.

Meagan Good
If this film were to star established, well-liked actresses, it would be a wasted opportunity. At the very least one of the leads should be a talented up-and-comer in need of a big break. Good has had a great year with big roles in successful comedies Think Like a Man Too and Anchorman 2: The Legend Continues. That alone should raise her Hollywood stature, and put her in with a shout of rubbing shoulders with the likes of the big-name actresses listed above.
Mary-Louise Parker
Feig worked with Parker on her mid-noughties show Weeds, directing three episodes. Parker carried that show - a sort of comic pre-cursor to Breaking Bad - for eight seasons but hasn't been up to much since. She starred alongside Bruce Willis in action-comedy Red and once more in last year's sequel. Not a star name, but someone who would fit the mould well.
Ellie Kemper
Another up-and-comer, Kemper was in Bridesmaids following a turn in the US version of The Office and made the most of her limited screen time in 21 Jump Street opposite Channing Tatum. Limited to background characters, Kemper needs an opportunity to shine.