Haute Couture Spring 2016 had a sporting start as Donatella Versace took the lead in Paris with her new collection for Atelier Versace. Never one to disappoint, the show was laden with supermodels and sex appeal with a glittering front row to match including Rita Ora, who inadvertently opened the show as she sat down wearing the same dress that Joan Smalls would debut on the runway just moments later.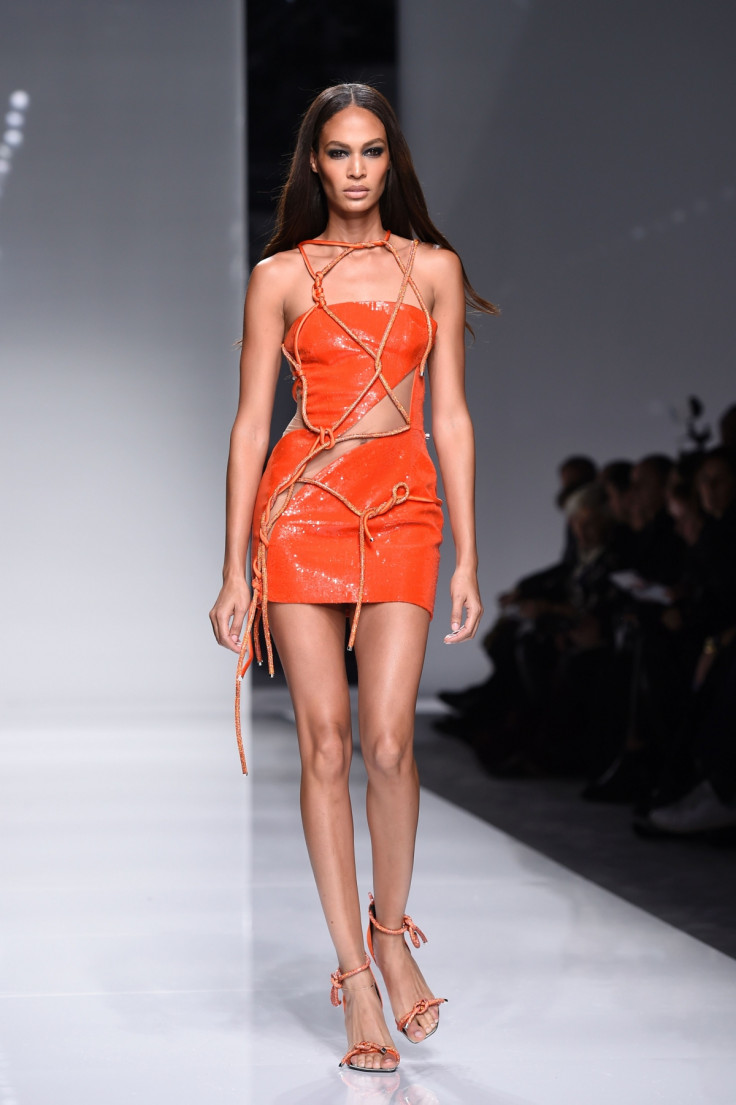 The show – entitled Athletic Couture – was opened by newcomer Yasmin Wijnaldum, the 17-year-old Dutch model who is also Prada's new muse. She was closely followed by superstars of the runway including Gigi Hadid, Natasha Poly, Lara Stone and Irina Shayk. who looked almost otherwordly bedecked in Donatella's vibrant reimagining of athleisure for the wealthy client, along with the signature Versace smoky eye and uber-glossy skin.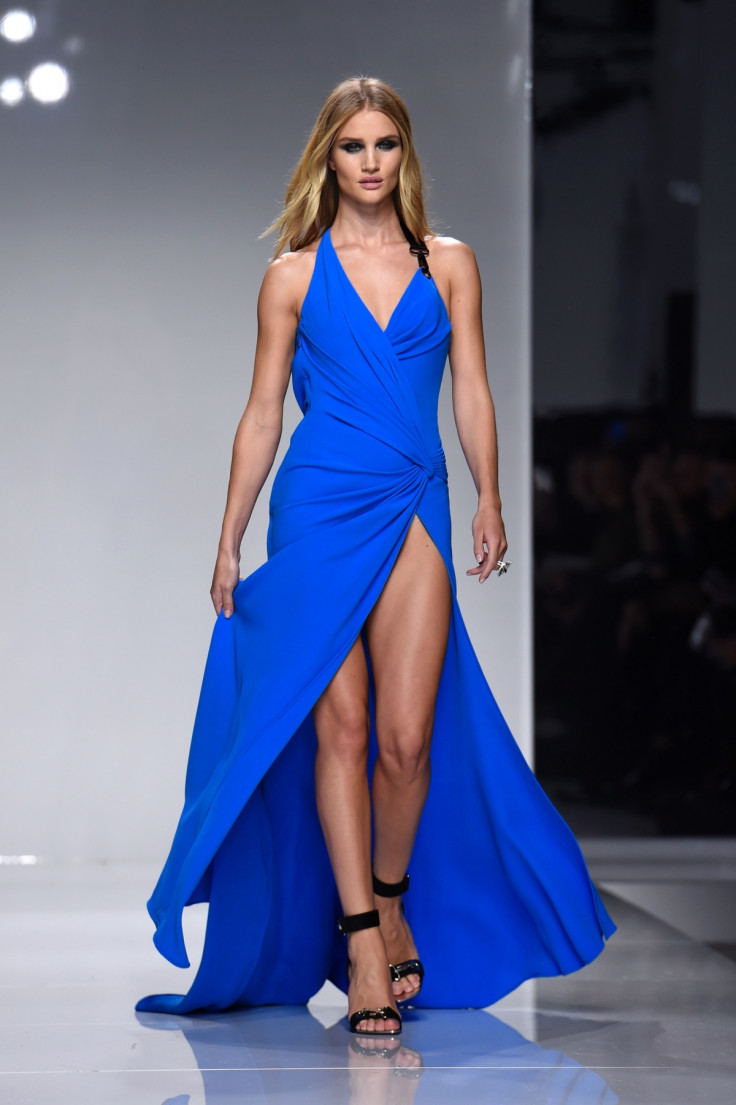 The collection deconstructed both the athletic aesthetic as well as the traditional idea of couture with a wild, yet wearable, array of draped, stretched and laced creations that were unmistakably Versace and incredibly sexy. Opening with neat bomber jackets in tennis white and neon with tapered trousers, before graduating into truly exquisite draped modal and silks as well as laser cut detailing and micro-fine embroidered lace and patchwork designs that reaffirm this is certainly no ready-to-wear collection.
Romantic bias-cut silks were given a sporty edge with gym bag strap embellishments while skin-tight tropical hued patchwork micro dress were placed across the curves of the body, seemingly held together with rope. Of course, this is Donatella's designs we're talking about, so the ordinary rope was adorned with Swarovski crystals that entwined around the body and were continued into the accessories and footwear.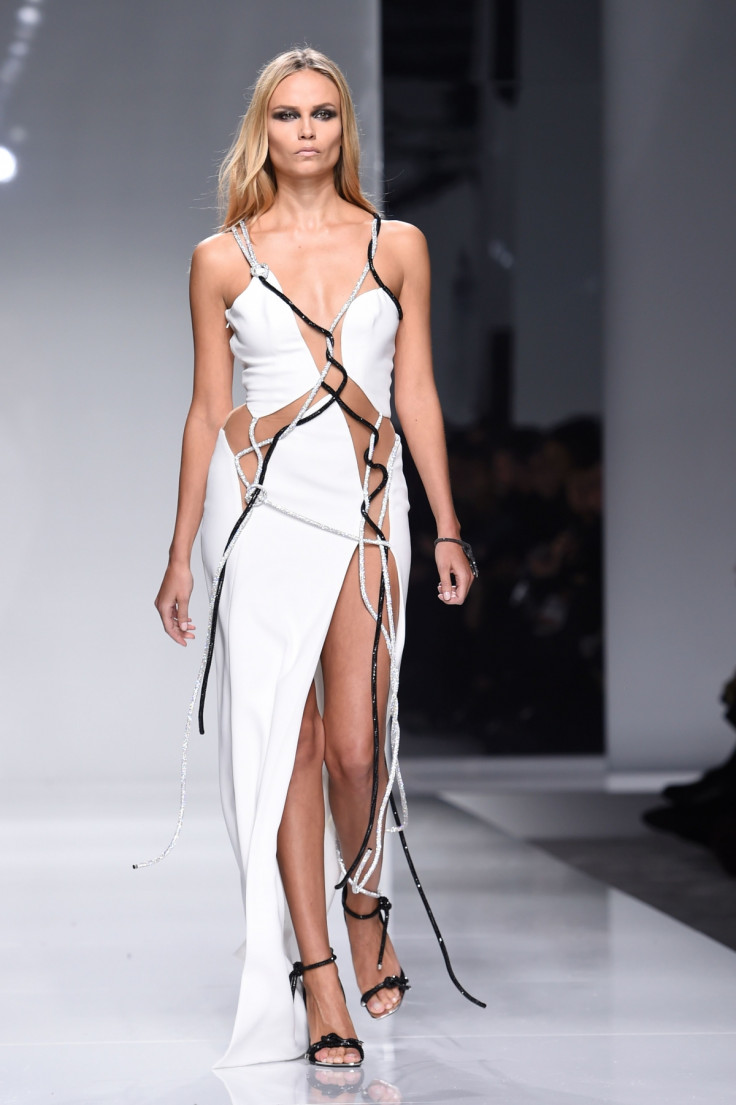 Fly knit fabrics that the regular gym bunny is more than au fait with were given the couture treatment as Lara Stone took to the runway in an incredible stretched knit design that transformed racer back sports attire into luxurious evening wear.
Every contour of the body is embraced by Donatella's designs, an ongoing homage to brother Gianni's vision that she has totally made her own and has set the Oscar red carpet whispers going already as to who will be in what couture come 28 February.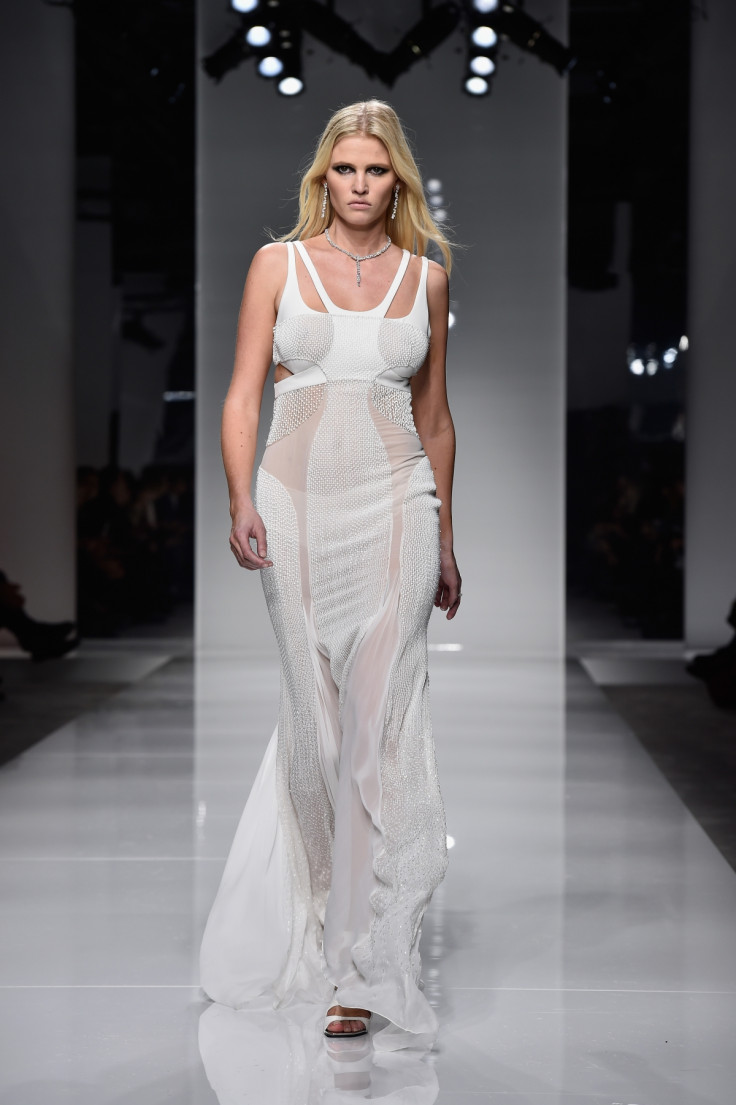 Versace is the label of supermodels, from its very inception it has championed the Amazonian, glossed personas of the original greats and Donatella now does the same, aligning the label with the of-the-moment faces of the catwalk and Instagram. Truly cementing herself as one of those new supers, Gigi Hadid had to be in the show. Stepping out in a sultry cat eye and sleek deconstructed suit that was given the Versace treatment, with embellished lacing and exposed panelling that ran throughout the show. Every inch the supermodel, Hadid left the show in skin-tight Versace tuxedo, bandaeu, aviators and stilettos.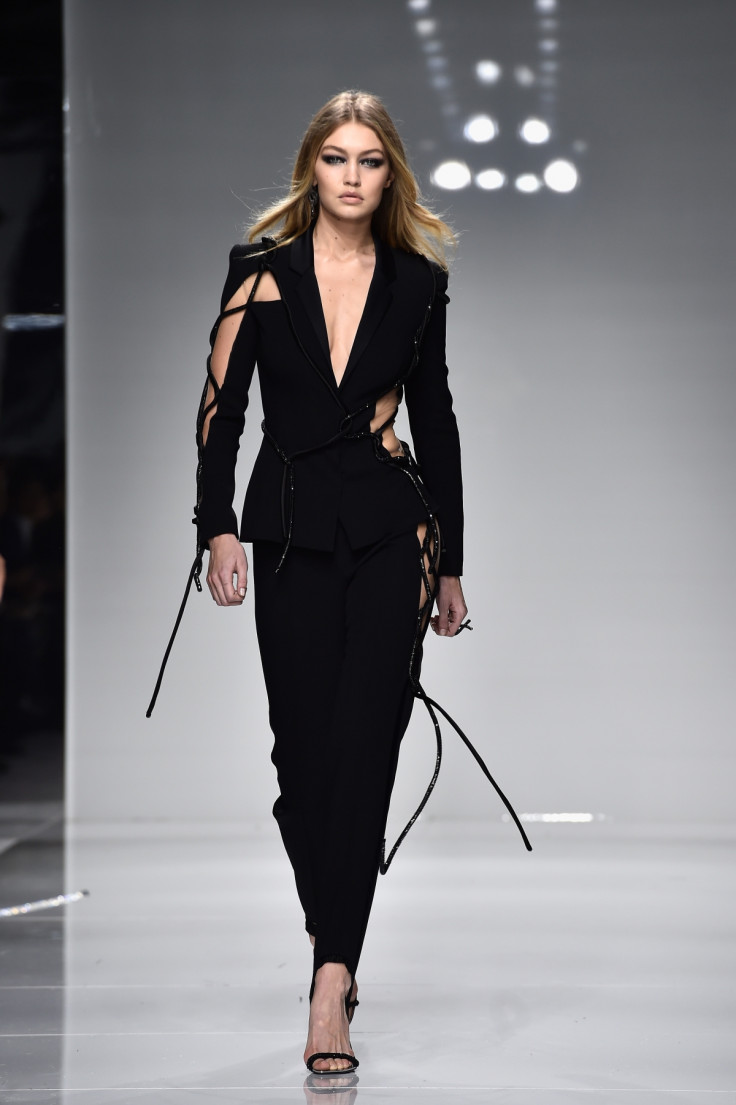 Haute Couture Spring 2016 continues until 28 January so keep checking our fashion pages for more coverage and content.