Ginger Pentonville prison escapee absconded after sister 'bought him black hair dye'
Kelly Baker is accused of helping brother, Matthew Baker, after his break-out from north London jail.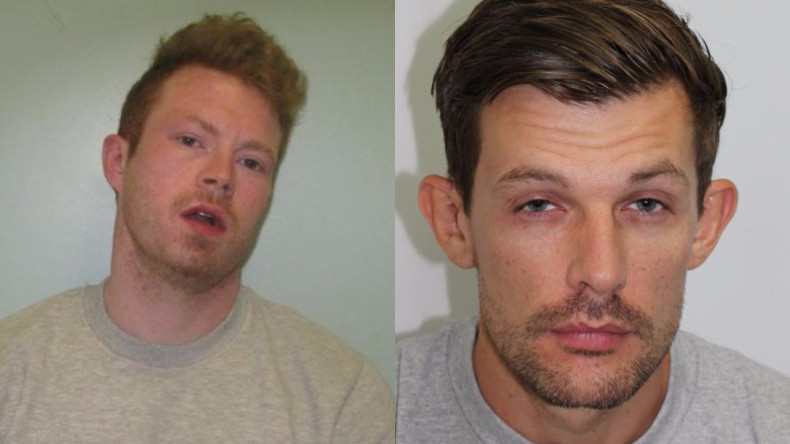 The sister of a man who carried out an audacious escape from Pentonville Prison in north London has appeared in court accused of harbouring him and buying him hair dye to change his appearance.
Kelly Baker, 21, was arrested at her home Ilford, east London, on Wednesday (9 November) after police discovered convicted attempted murderer Matthew Baker, 28, hiding injured under a bed at the property after three days on the run.
Baker broke his leg while escaping HMP Pentonville with his 31-year-old cellmate James Whitlock.
The pair had reportedly used pillows to fool prison guards into thinking their beds were occupied and cut through their cell window's bars with diamond cutters.
Scotland Yard launched a manhunt after their escape was discovered shortly before midday on Monday (7 November).
Whitlock, a suspected burglar, is still at large.
Baker's sister appeared in custody at Highbury Corner Magistrates' Court on Friday (11 November) charged with assisting an offender and harbouring a prisoner. She is accused of buying black dye to allow her brother to disguise his ginger hair.
She spoke only to confirm her name and was bailed to appear at Blackfriars Crown Court on 9 December.
She must report to Ilford police station three times a week and was banned from contacting her brother, who is currently being treated in hospital for his leg injury.
Baker was found guilty of attempted murder last month having stabbed a man in Dagenham, east London. He was due to be sentenced on Friday (11 November).
Whitlock was in HMP Pentonville on remand having been charged with conspiracy to burgle after allegedly stealing from 19 ATMs at various locations in the south-east of England.
He is described as a white man of slim build, and has the name "Tracy" tattooed on his torso. It is not known what clothing he had on when he escaped from the prison.
A 33-year-old man, who was also arrested for assisting an offender at the same time as Kelly Baker, has been released on bail pending further police enquiries.
On Thursday (10 November), officers arrested a second woman, aged 24, at an address in Bow, east London, again on suspicion of assisting an offender. She is currently in custody at an east London police station.
Detectives are advising the public not to approach Whitlock should they see him, saying he could turn violent.
Members of the public should instead call 999 or, to remain anonymous, ring Crimestoppers on 0800 555 111.