Pakistani Teenager Malala Yousufzai Shot by Taliban
Teenager who spoke out against Taliban opposition to girls' education, targeted on school bus in Swat Valley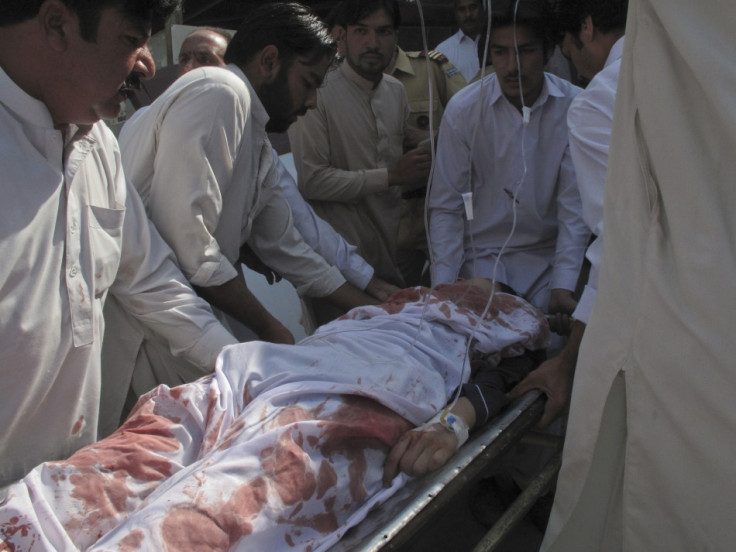 A 14-year old girl who had spoken out against the Taliban was shot by a gunman as she was going home from school.
Malala Yousufzai made a name for herself three years ago when she criticised Taliban opposition to the schooling of girls in the Swat Valley near Pakistan's border with Afghanistan.
She was rushed to hospital after a man boarded her school bus in the city of Mingora and opened fire. The extent of Malala's injuries are not known.
Malala was hit in the head and the neck and two other girls were also injured. Their wounds are reportedly not life-threatening.
In 2009 Malala started a blog for the BBC's Urdu service, dealing with issues related to the Taliban's occupation of the Swat Valley and its influence on ordinary life.
"She was pro-West, she was speaking against the Taliban and she was calling President Obama her idol. She was young but she was promoting Western culture in Pashtun areas," a Taliban spokesman, who claimed responsibility for the shooting, told Reuters.
Malala and her family had received several threats after she was nominated for the International Children's Peace Prize and chaired a session of a children's assembly supported by Unicef.
The Swat Valley, once a popular tourist destination nicknamed the Switzerland of Pakistan, fell under Taliban control in 2008.
The Taliban imposed strict Islamic law, forcing men to grow beards and destroying about 200 schools, most of which were girls' institutions.
"During the [school] morning assembly we were told not to wear colourful clothes as the Taliban would object," Malala wrote in her blog.
In 2009 Pakistani authorities conducted a major military operation and regained control over the valley. The Taliban maintained a presence in the region.
"This is an attack to silence courage through a bullet. These are the forces who want to take us to the dark ages," Kamila Hayat, a senior official of the Human Rights Commission of Pakistan, said.
© Copyright IBTimes 2023. All rights reserved.