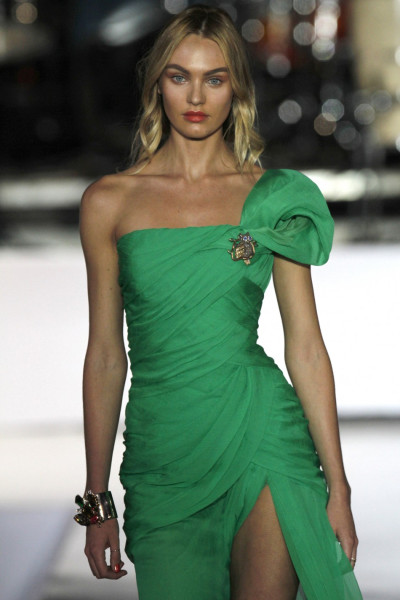 Forbes has released its annual list of the 10 highest earning models in the world for 2012.
Looking at the amount of money earned by the likes of Gisele, Kate Moss, Miranda Kerr and Adriana Lima, it would appear the the economic downturn has not affected the luxury underwear market.
Despite the ever-expanding number of brands and outlets, bringing with them hundreds of new models, it would appear that the big names will still look for a recognisable face to sell their products.
The upper echelons of the list show that it's not all about youth, with the top spots still held by the established faces - those who have the biggest contracts and, it would appear, the best contacts.
Victoria's Secret seems to give the biggest payouts to its poster girls, six of whom are found on the list.
There was a time in 2005, when the cocaine and models scandal struck and companies cut off ties like frostbitten rock climbers, that Kate Moss's professional career faced ruin.
Instead, time heals wounds and Moss is raking in almost $10m, a sizeable chunk of the combined $112m of the 10 - up from $86.56m in 2011.
However, this year's list made one point very clear - Gisele Bündchen is the head of the modelling world. By some distance. As the face of Espirit, Pantene and Versace, alongside many other shoots, catwalk deals and her own business ventures, she has raked in $45m.
This is her sixth successive year at the top and it looks like she will be there for some time with domination on this scale.
Ed Razek, marketing officer of Limited Brands, told Forbes: "The ones that are coming up, their model for excellence is Gisele. They're looking at her and saying 'that's what I want to shoot for'."
IBTimes UK takes you through the top 10 in full.