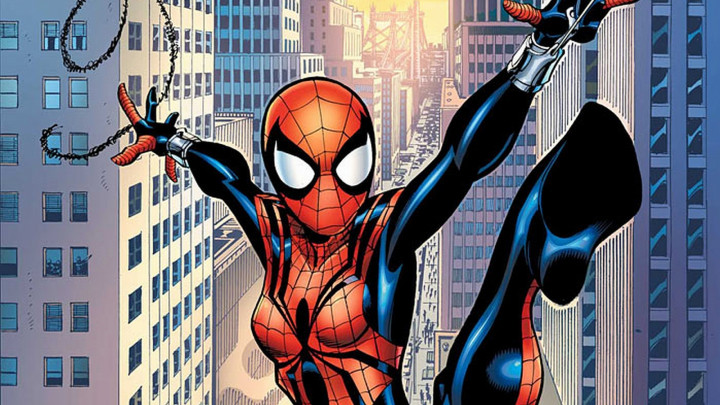 Here come the girls! Wonder Woman and Captain Marvel are just the beginning of Hollywood's long overdue female superhero movement, and it appears Sony wants to get in on some of the girl power itself.
According to Badass Digest Sony is working on an entirely new concept not from the comics, to work into its Amazing Spider-Man universe. The project is called Glass Ceiling – cute, but probably not the final title – and it will apparently see key super-powered women in Spidey's world teaming up.
It's well known that Sony at the moment doesn't know what to do with the Spider-Man franchise, with reports that that it could be rebooted entirely, given a soft-reboot in the planned Sinister Six movie or integrated into Marvel's Avengers-centric cinematic universe.
Glass Ceiling is just another idea on the pile, but it's one with great potential. The Spider-Man universe is a lot bigger than the five films to-date have explored, and there are at least four female superheroes who could easily star.
Black Cat is one – introduced in Amazing Spider-Man 2 as her non-costumed alter-ego Felicia Hardy, played by Felicity Jones – Spider-Woman, Silver Sable and Spider-Girl. Badass Digest also touts Silk and Firestar as potential members of the team.
With Amazing Spider-Man 3 on hold and both Sinister Six and fellow spin-off Venom in limbo, there's a creative drought at Sony that could kill its plans entirely. Middling and negative reviews for The Amazing Spider-Man 2 earlier this year helping to exemplify this.
However, both Spidey movies starring Andrew Garfield as Peter Parker have done good business and the actor has been universally praised, so there's still hope Sony could turn the franchise around.
The fact this is being discussed is further evidence that female superheroes are about to make a big impact on screen.
Gal Gadot's Wonder Woman will star in her own movie set for release on 23 June 2017, and this week Marvel revealed plans for a Captain Marvel movie in 2018 starring character Carol Danvers.