Glastonbury 2016 has got off to a miserable start, with heavy rain causing traffic mayhem for those attempting to make their way to the festival. Those who have arrived at Worthy Farm face a long slog through mud that will only get worse as it is churned up by tens of thousands of boots and trolleys laden with booze.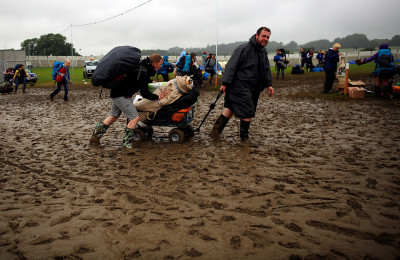 Guidance sent out via the festival's Twitter account told those that have not yet left not to set off; those on their way to "stop somewhere safe and warm"; and for everyone to be prepared "for your journey to take longer than usual".
Here's a look back at some really muddy Glastonbury festivals over the years.