Live
Organisers of 2016's Glastonbury Festival have told attendees "please do not set off" as heavy rain has caused traffic mayhem for those attempting to make their way to the famous event, held annually at Worthy Farm.
Pictures of muddy revellers and snaking traffic are making their way on to social media as people are stuck waiting for hours before they are able to enter the site.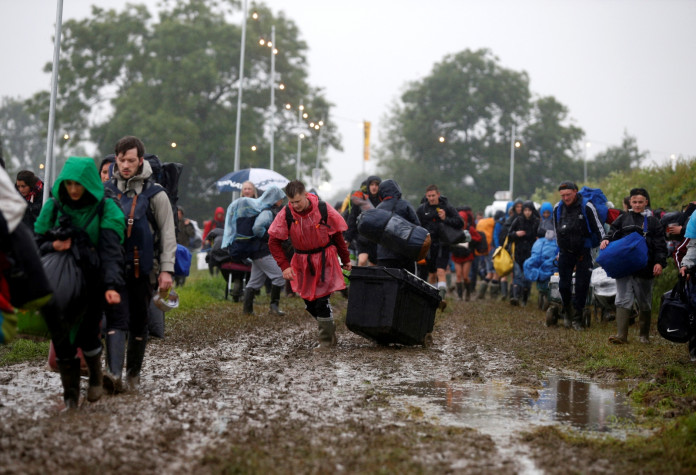 Guidance sent out via the festival's Twitter account told those that have not yet left not to set off; those on their way to "stop somewhere safe and warm"; and for everyone to be prepared "for your journey to take longer than usual".
IBTimes UK will bebringing live updates on the situation as it develops.