Revellers heading to the Glastonbury festival by car have been warned to stay at home if they have not already set off, or "stop somewhere safe and warm" if they have, as chaos has set in at the Worthy Farm site.
Wet weather conditions have led to congestion at the ground as more than 100,000 people are due to enter the site from today (22 June) onwards, with traffic pile-ups already reported.
A statement released on the festival's Twitter page said: "If you are coming to the festival by car or campervan/caravan and have yet to begin your journey, please do not set off.
"If you have set off and have yet to reach the site, please stop somewhere safe and warm (i.e. a service station). Grab some essentials, as you may have a long wait in your vehicles."
Although the festival opened its gates at 8am today, there is no entertainment on offer until Friday when acts including Muse, Jess Glynne, Skepta and Foals are set to entertain the crowds.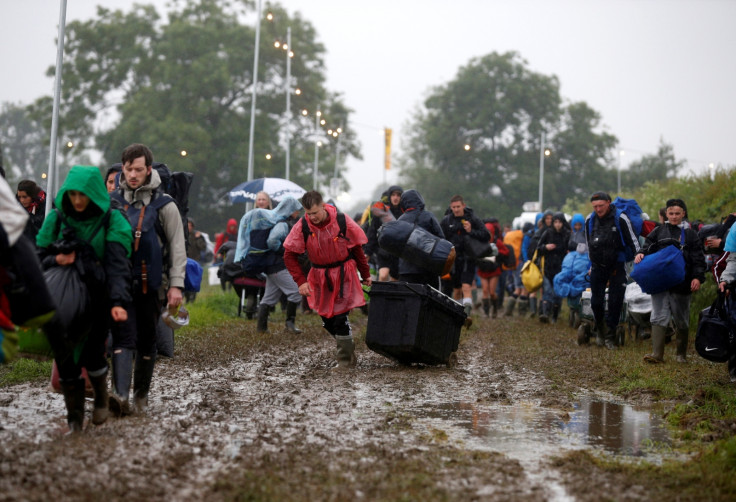 In addition to problems at the festival site, traffic has already begun building up on roads leading into the Somerset site, with part of the A303 closed near Stonehenge following an accident and the festival's website was down at the time of publication as people attempted to find out travel details.
People travelling by train have been told to continue their journeys as normal, while those taking their own vehicles appear to be in for a long wait, and have been told to keep their radios tuned to Worthy FM on 87.7 as soon as they reach the site, in order to get live updates.