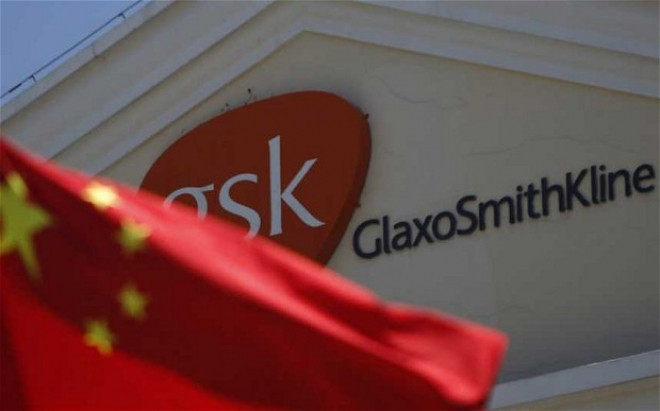 GlaxoSmithKline shares fell to the downside during the midday trading session after Britain's biggest drug maker unveiled its first quarter results for 2014.
The GSK stock price fell by 1.3% to 1643.40p after the group posted a 10% drop in first quarter sales.
China sales were hit following the China's Ministry of Public Security accusing unnamed GSK executives of routing 3bn yuan ($488m, £307m, €365m) in bribes to doctors through 700 travel agencies and consultancies over six years.
In connection with the allegations, Chinese authorities took several GSK executives into custody and claimed a number admitted to criminal charges of bribery and tax law violations.
GSK also admitted some Chinese executives appeared to have broken the law, but CEO Andrew Witty said the head office had no prior knowledge about the wrongdoing.
However, in GSK's statement today, it failed to calculate how the bribery scandal and investigation will financially impact the group in the future.
GSK said: "The People's Republic of China (PRC), acting through various government agencies, continues its investigation into alleged crimes and violations of law by GSK's China operations.
"The Group takes these allegations seriously and is continuing to cooperate fully with the Chinese authorities in this investigation. The Group has informed the US Department of Justice, the US Securities and Exchange Commission and the UK Serious Fraud Office (SFO) regarding the investigation and is co-operating fully with these agencies.
"It is not possible at this time to make a reliable estimate of the financial effect, if any, that could result from these matters."
Meanwhile, GSK's Witty highlighted the recent multi-billion pound deal with Novartis to combine their consumer healthcare units, as helping the drug maker to tackle increasing competition in healthcare.
Novartis will acquire GSK's cancer drugs business for £9.5bn and sell its vaccines division, excluding the flu unit, to GSK for £4.2bn.
Meanwhile, Novartis agreed to sell its animal health division to Lilly, part of Eli Lilly & Company, for nearly £3.2bn.
It will create a £6.5bn-a-year consumer health business.