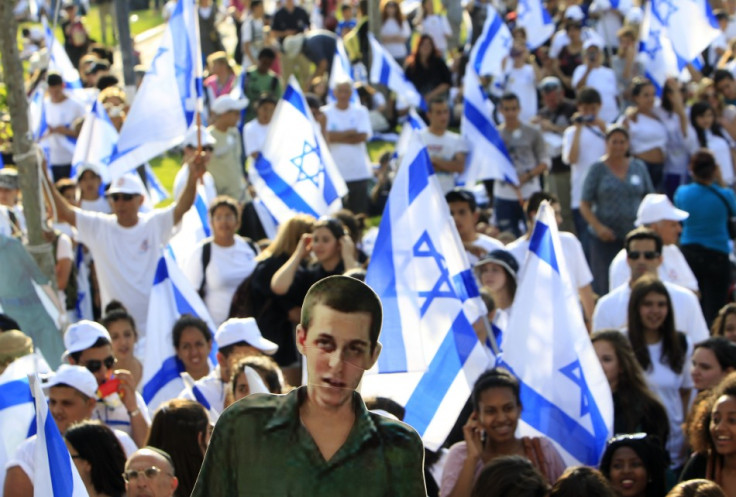 Update: (2.10pm GMT) Claims that Shalit has been released are still unconfirmed and likely to be false. French newspaper Le Parisien reports that he is due to be released next Wednesday, October 19.
Egyptian newspaper Al-Masry Al-Youm has reported on Wednesday the release of Israeli hostage Gilad Shalit, quoting an "informed source."
"Gilad Shalit, the Israeli soldier held captive by Hamas, was handed over to Egyptian authorities on Tuesday, in a swap deal mediated by the Egyptian intelligence service. He was taken in a black sedan through the Rafah Crossing," the paper said.
The report remains unconfirmed as other media sources continue to speculate about the possible date of Shalit's release.
"There is no clarity as to exactly when Hamas and Israel are going to implement their Tuesday agreement to exchange captured Israeli Corporal Gilad Shalit for over a thousand Palestinian inmates in Israeli jails," said an article in the Voice of Russia on Wednesday.
The landmark agreement to release Shalit - captured by Palestinian militia Hamas in 2006 - has prompted celebration in Israel. Palestinians in Gaza have also been celebrating the imminent release of over 1,000 inmates from Israeli prisons.
Shalit's plight has been a rallying point for the Israeli public, and was also used as justification of the Israeli government's five-year blockade of the Gaza strip.
Sceptics have warned the deal will boost the popularity of Hamas in Gaza and may well prove a "victory" for terrorism in the region.