A woman who was groped for going topless at a music festival in New Zealand has vowed to go topless, again.
Madeline Anello-Kitzmiller was wearing a sprinkling of glitter covering her breasts and a skirt when she was groped by a fellow reveller at Rhythm & Vines festival in Gisborne, New Zealand. The video of the incident showed the 20-year-old woman walking along with her friend when a man crept behind her and groped her breast.
The astonishing clip also showed the women running after the accused and throwing a drink in his face and punching him repeatedly, the Daily Mail reported.
Since the video of the attack has gone viral on Facebook and received a lot of comments, Anello-Kitzmiller shared another video on the social media site on Wednesday (3 January) explaining that she wanted to normalise nakedness.
"My lack of clothing is not the problem, the problem is people thinking they have the right to touch my body without consent. My breasts are not sex toys, they are not an invitation," she said in the latest video.
"The problem is not the clothing, stop victim blaming. Comments stating that I was asking for it ... are promoting rape culture," the American-born woman said.
At the end of the six-minute clip, Anello-Kitzmiller said despite the incident with the man she had the "best time of [her] life" in the fest. "I personally love getting naked. The glitter t**s will be coming back," she said.
Meanwhile, Rhythm & Vines organisers said they were "incredibly disappointed" by the incident.
The festivals event manager Dan Turner said organisers "do not condone any form of harassment".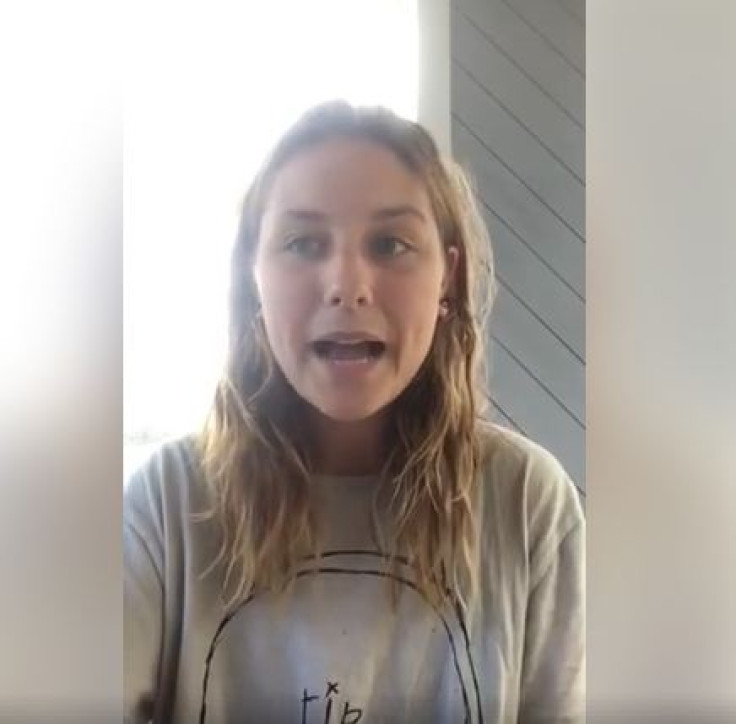 "We are incredibly disappointed that an incident like this has occurred at Rhythm and Vines, and that a select few feel that it is okay to behave in this manner. We want our customers to enjoy themselves, in a safe environment and be able to express themselves in a way that is in keeping with other international European festivals," Turner added.