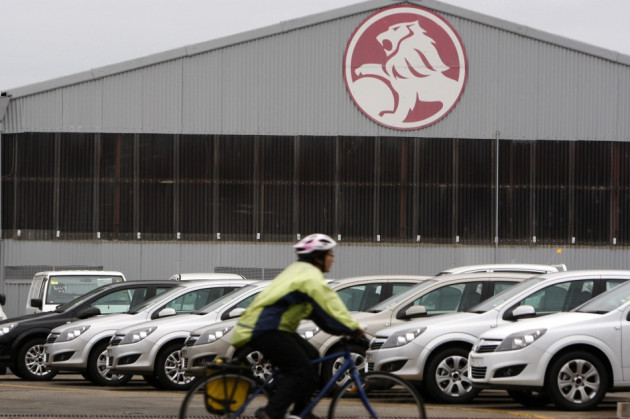 US automaker General Motors said it will cease its manufacturing operations in Australia by the end of 2017 as part of its performance improvement initiatives across the globe.
As a result, the company would transition to a national sales company in Australia and New Zealand.
The decision will impact about 2,900 jobs at GM's Australian subsidiary Holden over the next four years, comprising of 1,600 jobs from the Elizabeth vehicle manufacturing plant in South Australia and about 1,300 jobs in Victoria, according to the company.
"We are completely dedicated to strengthening our global operations while meeting the needs of our customers," GM chairman and CEO Dan Akerson said in a statement.
"The decision to end manufacturing in Australia reflects the perfect storm of negative influences the automotive industry faces in the country, including the sustained strength of the Australian dollar, high cost of production, small domestic market and arguably the most competitive and fragmented auto market in the world."
Currency Appreciation and Automakers' Exit
The company noted that manufacturing costs in Australia increased 65% from a decade due to the appreciation in the Australian dollar. Since 2001, the Australian dollar has risen from US$0.50 (£30, €0.36) to as high as US$1.10, the company said.
"The Australian automotive industry is heavily trade exposed," GM said.
Higher manufacturing costs in Australia have prompted many automakers to exit their manufacturing operations in the country. In May, Ford Motor said it would shut its two Australian auto plants in October 2016. Mitsubishi Motors exited the country in 2008.
There are also concerns that Toyota Motor, the world's largest automaker, would exit its Australian operations, resulting in the collapse of the entire domestic automotive industry that supports more than 40,000 workers and 150 supplier firms.
Due to the closing of vehicle and engine manufacturing in Australia, the company will book pre-tax charges of $400m to $600m in the fourth quarter in non-cash asset impairments and exit-related costs such as employee severance.
GM has emerged from a near collapse five years ago with the help of funding from the US government and some outside managers. Recently, the US government said it had sold its last shares in the company.
As part of its restructuring, GM had earlier sold many of its unprofitable product lines and has the leanest structure in decades and significantly reduced debt levels.
The company is facing strong competition from automakers including Japan's Toyota Motor Corp and Tesla Motors, which generally beat GM in pricing.