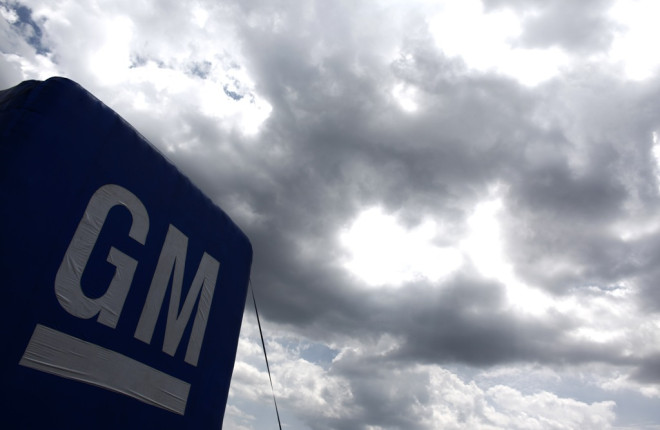 General Motors has reported its worst quarterly performance in over four years. The firm said first-quarter profit had plunged 88% in the wake of the ignition-switch recalls.
However, results still beat expectations on improving sales of higher-priced and redesigned pickup trucks in North America.
The January-March quarter included the previously revealed charge of $1.3bn (£774m, €941m) for the recall of nearly 2.6 million vehicles, and Chief Financial Officer Chuck Stevens said it was too early to foretell whether GM would have to factor in more charges.
Stevens also said the firm was still studying its options for the victims of the faulty switches. The defective ignition switches are linked to fatal crashes and at least 13 deaths.
Earnings
Net income for the three-months ended 31 March, 2014, dropped to $108m, or 6 cents a share, from $873m, or 58 cents a share, in the year-ago period.
The first-quarter included recall costs of $1.3bn, or 48 cents a share.
Excluding a charge mostly for the devaluation of the Venezuelan bolivar, GM raked in 29 cents a share, way better than the four cents analysts polled by Thomson Reuters I/B/E/S had expected.
The Detroit automaker said revenue rose 1.4% from last year to $37.4bn, missing expectations.
GM raised prices of its vehicles, which boosted operating profits by $1.8bn. The company benefited from increased sales of more profitable versions of its redesigned Chevrolet Silverado and GMC Sierra full-size pickup trucks.
"Obviously, the recall campaign charges in the first quarter overshadows the headline results, but if you look underneath that, we had strong performance across the board," Stevens said, reported Reuters.
GM chief executive Mary Barra said in a statement: "The performance of our core operations was very strong this quarter, reflecting the positive response of customers to the new vehicles we are bringing to market.
"Our focus remains on creating the world's best vehicles with the highest levels of safety, quality and customer service, while aggressively addressing our business opportunities and challenges globally."
Recalls
Earlier, US Senator Richard Blumenthal of Connecticut, a member of the Senate Commerce Committee investigating the GM recalls, said former GM CEOs should be questioned over the company's slow response to the ignition switch defect.
Last week, GM said the recalled cars were safe to drive prior to repairs, but the automaker was unsure if the ignition switch could be turned off by a simple nudge from a driver's knee.
Knee-bumping complaints were among the earliest indications of faulty ignition switches, a problem that first surfaced a decade ago.