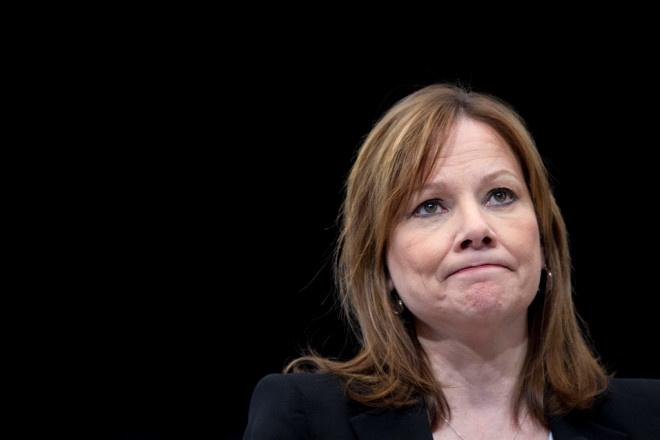 General Motors says the near 2.6 million cars recalled for ignition switch defects are safe to drive prior to repairs, but the automaker is unsure if the ignition switch can be turned off by a simple nudge from a driver's knee.
Knee-bumping complaints were among the earliest indications of faulty ignition switches, a problem that first surfaced a decade ago.
However, it is unclear if a driver's knee could knock the ignition out of the "run" position when only a bare key is used, as opposed to a key ring with extra keys and other things attached.
GM spokesman Jim Cain said in a statement: "Based on more than 80 individual tests [conducted in March], including some very severe tests like driving over a railroad crossing at high speed and driving over river rocks, potholes and cobblestones, we concluded that the recalled cars are safe to drive provided just the ignition key is used to operate the vehicle. The results of the tests, all of which are described in our affidavit, speak for themselves."
Pursued by Reuters, Cain refused to elaborate on the issue and refused to say if GM would test for knee bumps in due course.
Safety advocates believe GM should test for it.
"They should have run that test because that's one of the known failure problems," Clarence Ditlow, executive director of the Centre for Auto Safety, a watchdog group, told the news agency.
The Detroit automaker and its chief executive Mary Barra have maintained that the recalled cars can be driven safely as long as they are driven with only one key on the key ring.
A Texas judge has permitted the unrepaired cars to remain on the road.
Safety advocates and plaintiffs' lawyers had argued that there was no way, other than repairs, to ensure the ignition switch would not bump out of the "run" position, turning off the motor and disabling the power steering, power brakes and the airbags.
Mounting Recalls
GM has hired an outsider, Jeff Eller, as crisis management adviser amid mounting recalls and investigations over ignition switch defects linked to fatal crashes and the deaths of 13 people.
Late last month, GM added 971,000 cars to its global ignition switch recall, which began in February with the recall of 1.6 million vehicles.
America's leading automaker has been hit by lawsuits filed by car owners who claim that the recalls caused their vehicles to lose resale value.
Meanwhile, GM-appointed law firms and US federal authorities are probing the automaker's response to the issue.