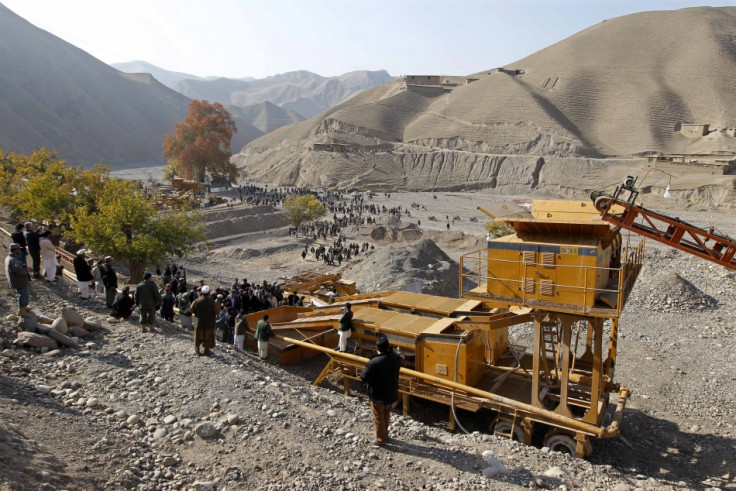 A trillion dollars' worth of gold under the hills of war-torn Afghanistan is set to be mined, as the Afghan government starts its tendering process.
The Afghan Ministry of Mines has four separate projects up for grabs, to let global companies mine both gold and copper across the troubled country.
The four projects are in Badakshan, Zarkashan, Balkhab and Shaida.
While the exact size and value of the metal reserves are unknown, the ministry is confident that there is at least $1trillion worth available - good news for potential investors.
Gold may start being produced as early as 2013, as contracts are hoped to have been finalised by July 2012.
Revenues from the mined precious metals will give a significant boost to the country's desperate economy.
At the moment Afghanistan is heavily reliant on international aid hand-outs.
Wahidullah Shahrani, Afghanistan's minister for mining, wants the country's natural resources to make up half of the country's GDP by 2024.
It's thought that companies looking not only to mine, but to also set up their refining and smelting operations in the country, will be favoured.
"The advantage of the mineral [projects] is that it will create more jobs," Shahrani told The Times in an interview.
There's still a large amount of unrest in Afghanistan. Western military intervention continues and they face tough resistance from Taleban forces.
Any businesses looking to win one of the four contracts will have to take numerous security issues into account.
In a message on the Ministry of Mines website, Shahrani said that Afghanistan is "endowed with vast quantities of natural resources".
"Unique to Afghanistan, these resources have remained untouched and undeveloped.
"Generations of instability have resulted in little exploration, minor development attempts and an inadequate infrastructure for development and transportation of these resources."