Golden Dawn: ADL Anti-Semitic Poll Puts Greece Higher than Iran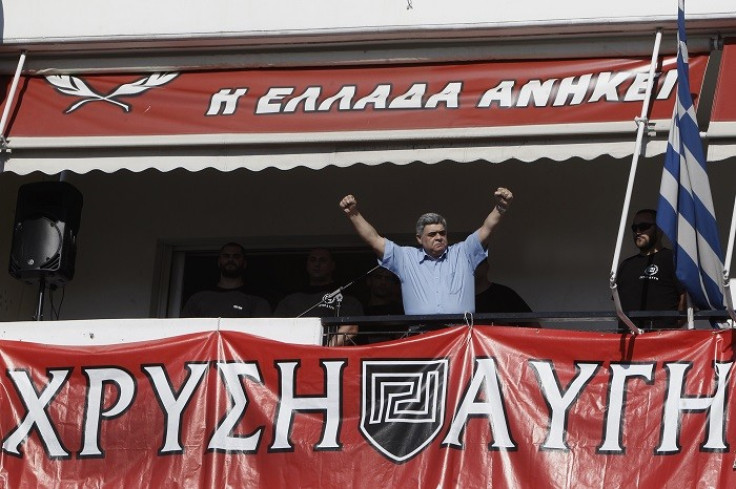 A worldwide survey of anti-Semitic views released by a leading Jewish organisation has found that Greece is the most anti-Semitic country in Europe.
Greece, the cradle of democracy, recorded a result in the Anti-Defamation League poll of 69% of respondents saying they were anti-Semitic. The result, which the league called disturbing, put Greece near the level as many Middle East and North African countries, which had the highest concentration of respondents with anti-Semitic views - 74%.
Greece's anti-Semitic proportion was significantly higher than that of Iran, which scored 56% and was at the bottom of Middle East-North Africa countries for anti-Semitic feeling.
The survey was conducted on 53,100 adults in 102 countries and an 11-question index - which included classical stereotypes about Jewish power, loyalty, money and business - was used as a key metric in measuring attitudes hostile to Jews.
Those who answered "probably true" to six or more of 11 negative stereotypes about Jews were listed as holding anti-Semitic attitudes.
Among the major findings were that just over a quarter of those surveyed - 26% - "harbour anti-Semitic attitudes representing an estimated 1.09 billion adults around the world", according to the ADL.
The least anti-Semitic country was Laos (0.2%); at the other end of the spectrum, the West Bank and Gaza returned a 93% negative result. The most widely accepted anti-Semitic stereotype was revealed as "Jews are more loyal to Israel than to this country/the country they live in".
But it is the finding in Greece that surprised the ADL campaigners the most.
"It is a reflection of the political and economic instability, as well as of the growth of a neo-Nazi party [Golden Dawn]," said Abraham Foxman, national director of the ADL.
Golden Dawn won 18 seats in the 300-strong Greek parliament in June 2012, gaining support amid Greece's economic crisis and growing unemployment. Since then, the Greek government has launched a crackdown on the party, lifting immunity on MPs accused of criminal activities following the murder of anti-fascist rapper Pavlos Fyssas, nicknamed Killah P.
Six Golden Dawn MPs, including leader Nikos Michaloliakos, are in custody awaiting trial for murder, arson and extortion.
© Copyright IBTimes 2023. All rights reserved.